Your Guide To Choosing The Best Face Serum For Your Skin Type!
Admit it! Creating a skincare routine can be challenging! And this happens since there are plenty of beauty products available on the market. All those items promise impressive results. Still, you feel like you don't seem to manage to get such effects on your skin. So, the question that remains unanswered is how to overcome some skincare concerns with adequate products. We are here to help, so we're discussing up next everything you need to know about finding the best face serum for you! Let's see what's this all about and how serums benefit your skin!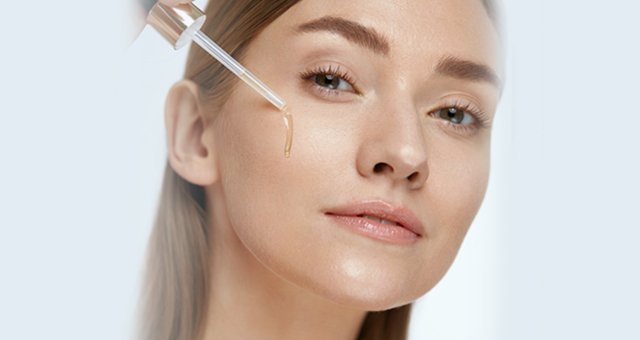 What is a face serum?
A face serum is a concentrate of active ingredients, meant to tackle specific skincare problems. Mainly, the best face serum is the one made out of plant extracts and smaller molecules. A face serum is different from a face cream due to the fact that it has more active ingredients. As such, it has the power to heal, nourish, and hydrate your skin from a cellular level.
What are the benefits of a face serum?
Serums are not meant to replace your daily moisturizer. Instead, these products are recommended to boost the effects of your face cream. This signifies that moisturizers aid in creating a barrier to keep the potent active ingredients in a serum deep in your skin. Besides, it can lead to the following benefits for skin:
- It can diminish aging signs
- It can aid in skin damage repair
- It can lessen brown pigmentation spots
- It might soothe red skin
- It might decrease dark circles and puffiness under the eyes
- It might boost hydration by reaching deep into your skin
- It feeds your skin necessary active ingredients
- It increases collagen production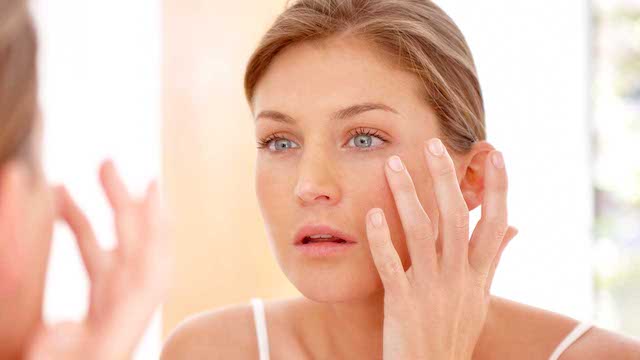 What are the main ingredients in face serums?
Keep in mind that the ingredients in a face serum differ based on the skin type they are designed for. Still, the most common face serum ingredients are the following.
Vitamin C
Vitamin C is an anti-aging ingredient, usually found in the 30s and 40s face serums. It can boost collagen production and skin immunity. This is why specialists recommend it no matter your age.
Hyaluronic acid
Hyaluronic acid is common in face serums for dehydrated skin. It helps the skin remain hydrated and replenished while boosting the effects of amino acids and ceramides.
Antioxidants
Antioxidants fight free radical damage. A face serum rich in antioxidants is recommended for all skin types, mainly if you use it in the morning.
Anti-inflammatory ingredients
Sensitive skin types require special care. And the best face serum for such skin is the one with anti-inflammatory ingredients. Aloe Vera, zinc, or arnica are great for preventing redness, inflammation, and acne.
How to use a face serum?
A face serum should be part of your skincare routine. The recommended routine is as follows:
1. Clean your skin as a serum works best when used on clean skin.
2. Apply a toner, as it helps in serum absorption.
3. Apply a serum designed for your skin type and make sure you use only a few drops.
4. Follow with your favorite moisturizer.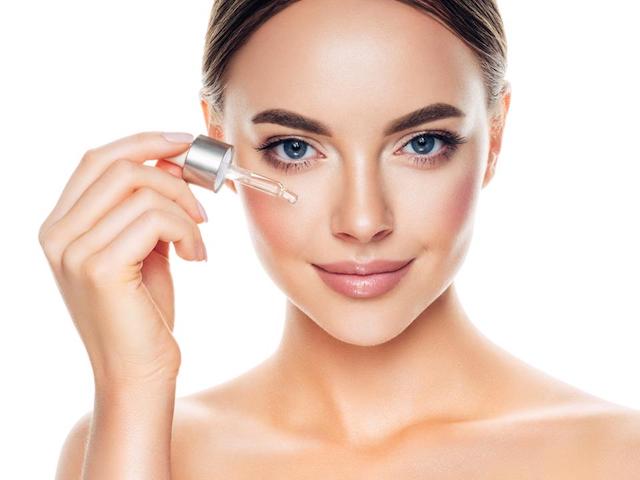 How to find the best face serum?
Anti-aging face serum
An anti-aging face serum is meant to slow down the aging process. It is recommended for all skin types, and you can start applying one as early as your 20s.
The most common ingredients in an anti-aging face serum are retinol, caffeine, hyaluronic acid, and green tea.
Antioxidant face serum
An antioxidant face serum shields the skin against daily damage. Also, it can help you prevent wrinkles or other aging signs. This serum is recommended for all skin types, especially for mature or sensitive complexions.
The leading ingredients in an antioxidant face serum are vitamin E, C and A, melatonin, and L-Ascorbic acid.
Hydrating face serum
A hydrating face serum is recommended for dehydrated skin, no matter your age. It is best to use this product to boost your nightly moisturizer's. Keep in mind that even oily skin types can benefit from a hydrating serum.
The main ingredients in a hydrating face serum are peptides, Luminescine, and Hyaluronic acid.
Color-correcting serum
A color-correcting serum is meant to help you deal with enlarged pores, fine lines, and hyperpigmentation. It can even your skin tone, which is why it is recommended for mature skin.
The ingredients in a color-correcting serum are vitamin C, arbutin, kojic acid, and glycolic acid.
The bottom line
There are numerous options on the market for face serums. And even though all promise impressive results, experts say you should research before purchasing. The best face serum is the one with natural active ingredients. Also

, you should buy a product created for your skin type and the problem you want to deal with.

Author:
Anna