Daily Skincare Routine: How To Pamper Your Skin Correctly!
Have you read all those recommendations for the best skincare routine? And are you puzzled about how to tackle this task? Well, since we are here to help you, we've shared the following article! Keep reading to discover how to pamper your skin correctly in 2020! You will be amazed by how simple it is!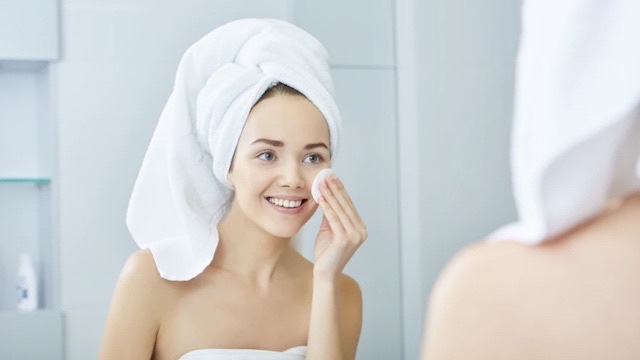 First of all: identify your skin type!
The first thing you need to do for your next daily skincare routine is to discover your skin type. Mainly, these are the top skin types:
- Dry skin is dehydrated, or rough.
- Oily skin is shiny, greasy, and may have large pores.
- Combination skin is dry in some spots (cheeks) and oily in others (forehead, nose, and chin).
- Sensitive skin may hurt, burn, or itch after you use some makeup or other products.
- Normal skin is balanced, clear, and not sensitive.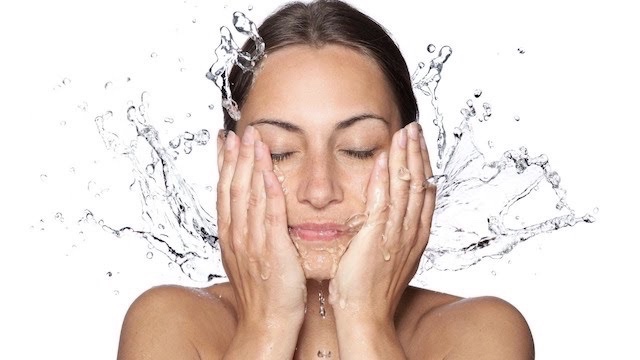 Secondly: learn about the correct order for using skincare products!
After identifying your skin type, it is best to purchase products meant to help your skin's health. Also, it might be a good idea to avoid skin care products with parabens, and consider those that have as their main preservative ethylhexylglycerin. This is a milder preservative with powerful skin conditioning properties.
So, the correct order for using skin care products is:
#1 Apply a cleanser
Choose a cleanser based on your skin type and start your routine with it. Clean your skin both in the morning and in the evening. And make sure you dry it with gentle taps with your towel.
#2 Apply a toner
After drying your skin, it is best to apply a toner. This product comes in a spray form, and it is meant to pamper your pores. It prevents clogging, and it allows your moisturizer to get absorbed deep into the skin.
#3 Apply a moisturizer
In case you didn't know already, even an oily skin type needs hydration. The secret is to choose a moisturizer designed for your skin type. As an example, for greasy or oily skin, you might want to use a gel-based and non-comedogenic moisturizer.
#4 Apply sunscreen
Each morning you should follow up with a sunscreen. It is the best approach to prevent premature aging and shield your skin from free radical damage. Make sure you use wither a sunscreen or a moisturizer with UVA and UVB protection.
#5 Apply a night serum
Each evening it might be useful to apply a night serum. Allowing it to work overnight can boost your skin's health and appearance. And this is possible since night serums are designed to moisturize and feed at a cellular level all the necessary nutrients for skin health.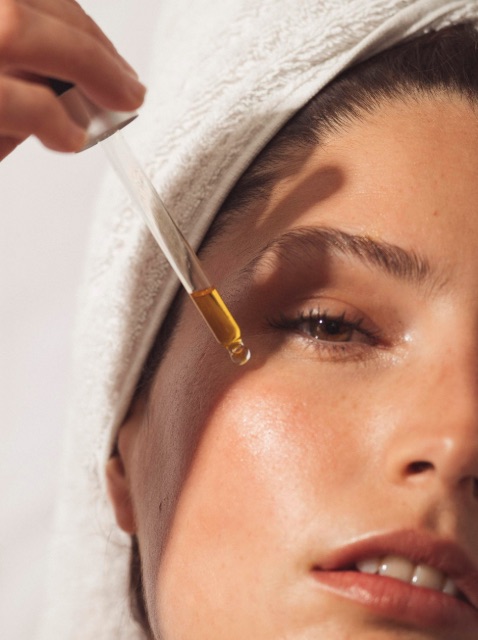 #6 Deep clean your skin once per week
Well, even though you clean your skin twice per day, there might be some dead skin cells or debris left behind. And to avoid skin imperfections and acne breakouts, it is highly recommended to use a face mask once per week. In this way, you will thoroughly clean your complexion and keep up its health. Our advice is to follow the mask with a serum, as it will get properly absorbed deep into the skin.
#7 Use a scrub twice per week
If you have acne-prone skin or you suffer from excess sebum production, this tip is for you. Use a mild scrub twice per week to balance your skin and prevent such issues.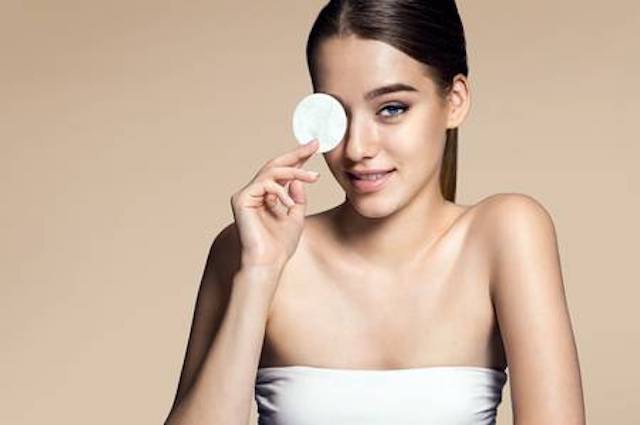 Thirdly: avoid the following DIY recommendations
The internet is filled with skincare recommendations. But if you aim to implement the most efficient daily skincare routine, you should avoid the following DIY tips:
- Applying lemon juice can lead to dark spots, dry skin, and irritation.
- Baking sods will stress your skin and lead to extreme dehydration.
- Garlic will lead to skin inflammation, allergies, or even blisters.
- Using sugar as an exfoliant will damage your skin as it is too harsh.
- Toothpaste might deal with oil imbalances, but it will most likely irritate your skin.
The bottom line
It might be tempting to use cheap skincare products or even skip some steps from your daily skincare routine. But if you want to have glowing and youthful-looking skin, it is highly recommended to follow the tips we mentioned above. After all

, tending to your skin's needs is not so challenging. All you have to do is take into account your skin type and its needs.
Author:
Anna
Want to receive
updates?
Subscribe to the diet newsletter