What You Need To Know About a Jade Roller For Your Face
Did you hear about the impressive skin benefits of a face Jade Roller? Well, if so, you are in the right place. We took the time to test and asses this product to see how it can improve a beauty routine. And as a result, we came up with the following article. So, keep reading to find out everything you need to know about a Jade Roller for your face.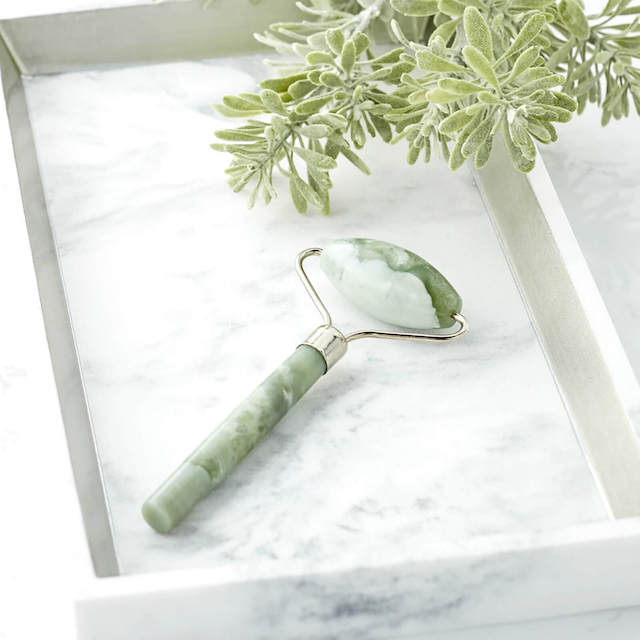 What is a Jade Roller?
A Jade Roller represents a small rolling pin meant for usage on your face. It is created from the gemstone jade, and it can take distinct colors ranging from smooth green to deep turquoise. And you should know this was the main beauty tool for centuries in China. It is believed that it can restore your youthful appearance if used adequately. A Jade Roller is an efficient skincare tool as it has a cooling and nonporous stone that won't retain bacteria. As a result, you will pamper your skin without any issues.
Why use a Jade Roller?
There are quite a few reasons why one should use a Jade Roller. And besides being a beauty trend, you should know that some studies suggest it has real skincare benefits. So, let's see up next to the main reasons why you should use a Jade Roller.
1. It boosts blood flow, collagen production, and skin elasticity
The main benefit of a Jade Roller is that it has the power to increase natural processes in your skin. Kade is popular as a beauty stone that can restore your skin's youthful appearance. And it can do that since rolling it across your skin stimulates blood flow, elastin, and collagen production. Experts say that keeping a Jade Roller in the fridge can help you receive the best skin tightening benefits.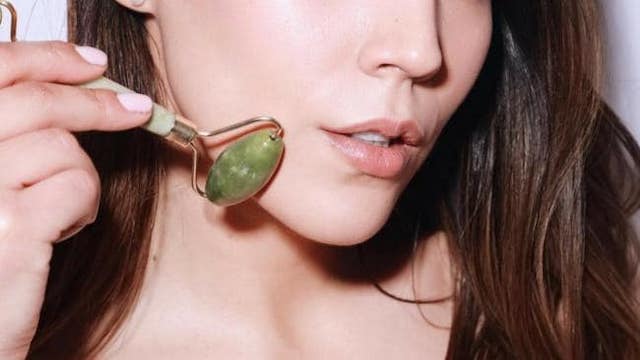 2. It boosts the effectiveness of your beauty care products
Another reason why you should include a Jade Roller in your skincare routine is that it can make your beauty products work better. This is possible because the device massages your face deeper than a regular massage. Also, it can aid in diminishing the appearance of skin issues, such as acne outbursts.
3. A Jade Roller detoxifies the skin
An interesting fact about regularly applying a Jade Roller on your skin is that it can boost the lymphatic drainage. It is a gentle massage technique, which can make your skin regenerate from a cellular level. Experts say that boosting the lymphatic system can cleanse your body from debris, pathogens, and any other harmful compounds for your skin. As a result, a Jade Roller can help you regenerate tissue, diminish chronic pain, allergies, and acne.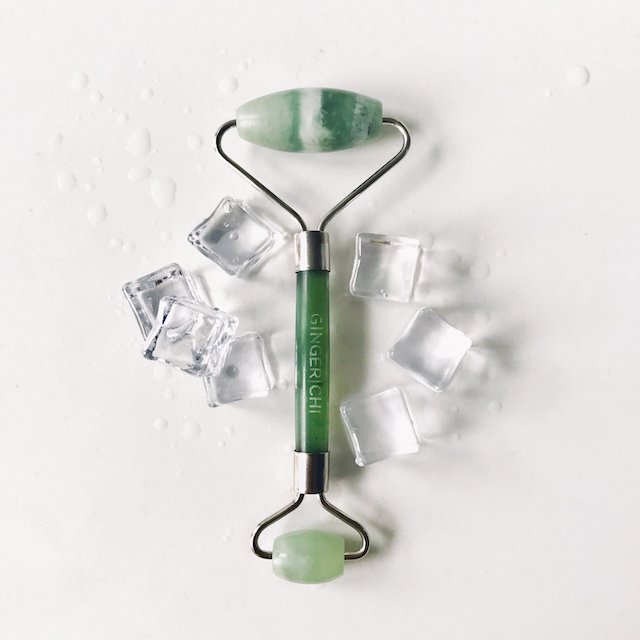 4. It diminishes puffiness under the eyes and prevents fluid retention
Since the stone on this device is meant to be cooled, it can soothe a wide array of skin issues. Experts say that a Jade Roller can make your skin less puffy while defining your cheekbones, jawline, and brows.
5. It restores the youthful-looking of your skin
A Jade Roller can allow your body to rest and promote skin cell regeneration. Using this device frequently can ease tension in facial muscles. As a result, you will experience fewer acne breakouts, while aging signs will be noticeably diminished.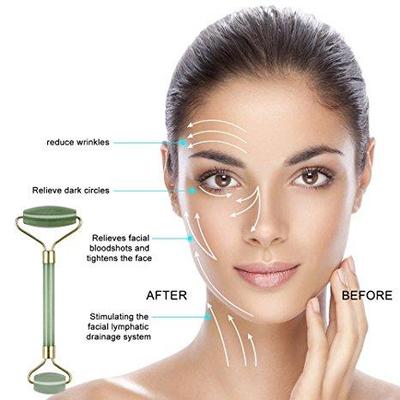 How to use a Jade Roller?
The first thing you need to know about using a Jade Roller is that you need to follow a skincare routine. This means that you should clean your face both in the morning and in the evening. Make sure you apply a cleanser, a toner, a moisturizer, and a serum. In this way, your skin will be prepared for the Jade Roller massage.
When you decide to use the Jade Roller, apply it on freshly cleaned and moisturized skin. Experts say it is best to start from your clavicle and move forward to the jawline and neck. From this point, you should apply the Jade Roller on your nose, lips, chin, forehead, and lastly, your eyes. Keep in mind that you should always use an upward and outward direction for the best results.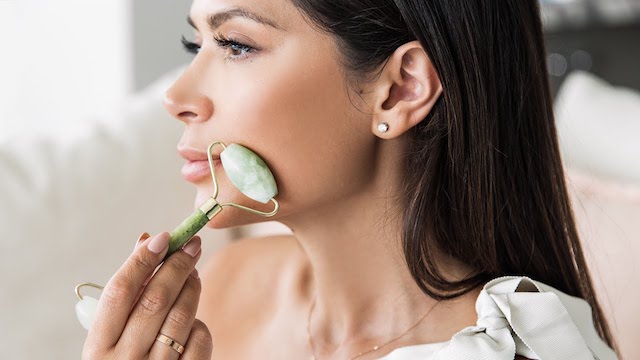 The bottom line
Using a Jade Roller in your skincare routine has the power to keep up your youthful appearance. It is an asset for depuffing your skin and preventing skin issues like acne breakouts. But at the same time, it can turn out to be your anti-aging ally

, as it can encourage your skin to regenerate from a cellular level.
Author:
Anna
Want to receive
updates?
Subscribe to the diet newsletter