Low Sodium Breakfast Ideas
As you grow in age, a lot of medical issues start lingering that necessitate lowering sodium consumption each day. If you have hypertension issues or are middle-aged or older, black, in those cases low-sodium breakfast ideas have major role-playing in controlling your sodium level in the body.
The ideal recommended sodium level is 1500 mg per day in the above-mentioned health concerns. If you are consuming a breakfast that includes the excess of salt, you are at the risk of accentuating health issues. You can bring in small changes in your daily breakfast recipes and enjoy good health.
For instance, you can relish on a loaf of freshly baked zucchini bread with carrots and cinnamon.
Here are listed some of the healthy replacements for your breakfast that would not compromise on your taste buds (at least to some extent):
- Meat
Processed breakfast meat, inclusive of bacon or sausages, is rich in sodium content which is dangerous if you are on a recommended low sodium diet.
A better alternative is to choose other low sodium variety of meat or make your breakfast meat. You can try baking sausage patties from ground beef or turkey and spice up your breakfast dish with chili pepper, oregano, and fennel seeds instead of salt.
- Go for Egg Instead Of Meat
You may go for white eggs cooked, fish (catfish, Halibut, shrimp, tuna, cod), or chicken (skinless and grilled with no added salt) as a breakfast option.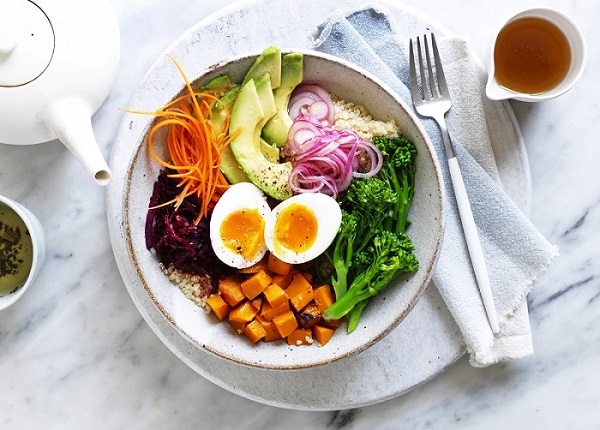 Eggs with low-fat dairy products make a healthy and low on sodium breakfast. Consume eggs with no added salt. For adding flavor, garnish it with herbs and spices, onion, garlic, or other salt substitutes.
According to recent studies, "Eggs for breakfast felt more satisfied and you consume fewer calories during the rest of the day than those who consumed a bagel."
- Low-fat Milk and Yogurt
Enjoy low-fat milk and yogurt in your breakfast and you can couple it with whole wheat bread and unsalted butter toast. If you are fond of cheese, choose for low sodium variety or skip it altogether.
Instead of salted butter use polyunsaturated or monosaturated oil options. You may also extract butter from milk fat at home and keep it unsalted and fresh.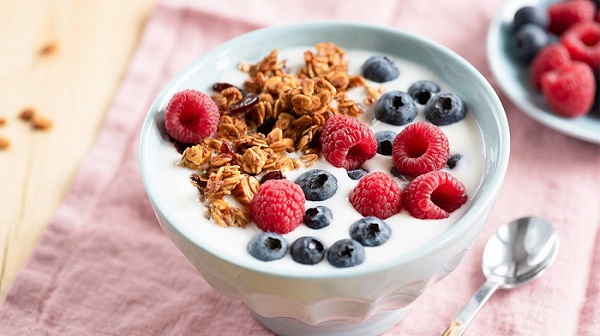 - Grains
Grains are a very good source of fiber which keeps your tummy full and is low on sodium. You can choose Steel-cut oats preparing them yourself for your breakfast. Garnish with fresh fruit or raisins to spice up the flavor and not the sodium. Make your waffles or pancake with grain flour. In this recipe, you can control salt content to make them a healthier breakfast option. Whole wheat bread toast with unsalted butter also reduces the intake of sodium. Shredded wheat/semolina is also a fiber-rich breakfast cereal that can be used for making filling breakfast.
Search for various recipes that you can prepare with low salt using grains. Internet at your rescue!
- Fruits and Vegetables
Fresh fruits and vegetables are the best alternatives to sodium-free breakfast and you can add them the way you like to your food. For instance, you can have boiled veggies, raw fruits, or smoothies for hypertension treatment.
Besides controlling, your sodium level fruits and veggies have other benefits such as rendering filler feeling due to its high fiber and water contents.
You can have flavored yogurt mixing fresh fruit slices. Make pancake with your boiled veggies, omelet for veggies bread as a healthy breakfast option.
If you are purchasing chained and frozen vegetables make sure to check the food label to ensure they are free of added sodium.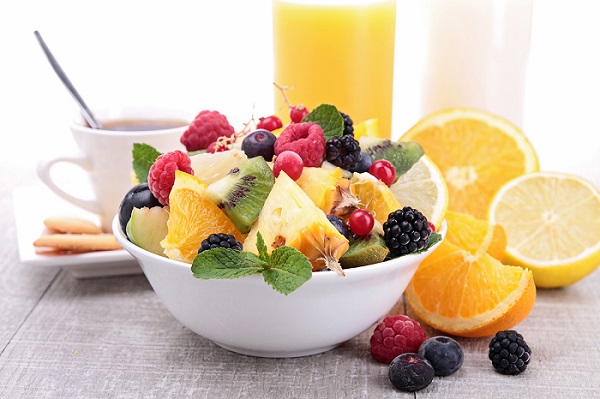 Wrapping Up
My suggestions would work in your good favor in keeping your heart healthy and fitness maintained. Rather than skipping breakfast, shift over to healthy breakfast foods, and enjoy good health.
A nutritious

, well-balanced breakfast preferably self-cooked can boost your energy and prevent overeating for the rest of the day.
Author:
Anna
Want to receive
updates?
Subscribe to the diet newsletter