Eating The Rainbow: Here's What You Need to Know
When you hear about healthy eating, you stumble upon the phrase `eat the rainbow.` And this is a way to remind people about the benefits of eating plenty of fruits and vegetables. Doing this can assure you to get the daily recommended intake of minerals and vitamins. But if you're like the rest of us, you might not be so sure about what `eating the rainbow` means.
Since we are here to help, we took the time to offer plenty of information on this topic. Keep reading to discover our insights about `eating the rainbow` and how it can benefit your health.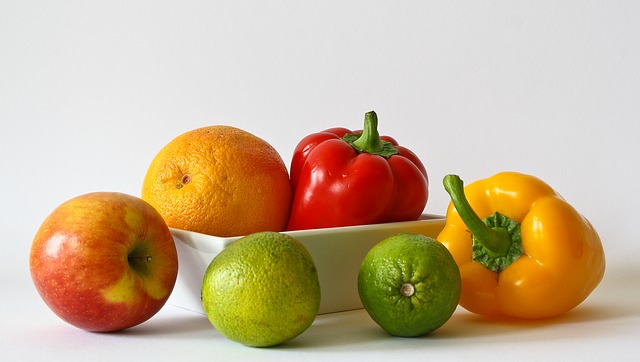 What `eating the rainbow` means?
Vegetables and fruits are available in several colors, ranging from deep red to green and purple. And this coloring stands for their rich hues and potential health benefits. So, it is recommended to `eat the rainbow` to access the nutritional intake recommended. Plenty of vegetables and fruits in your diet can help you access essential nutrients and vitamins that can shield your body from disease.
So, half of your plate should be filled with legumes and fruits. Some experts say that it is best to have at least three cups of vegetables and fruits per day.
What does each color suggest about your fruits and vegetables?
Healthy fruits and vegetables come in vivid colors. And if you pay close attention to each, you will discover their potential health benefits immediately. Here is our guide to essential nutrients in fruits and vegetables by color.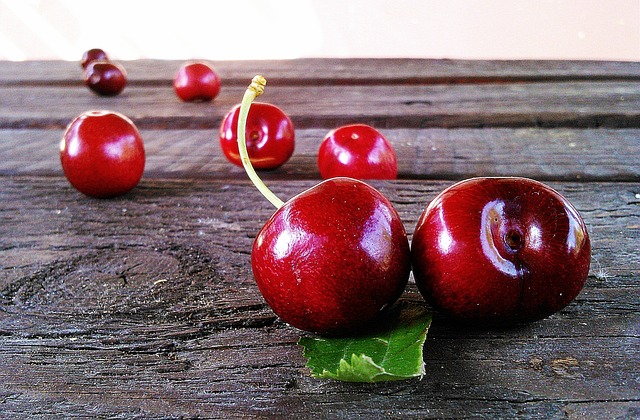 Red
Tomatoes, cherries, cranberries, peppers, pomegranates, or beets come with an attractive red color. And this stands for their high content of potent antioxidants like vitamin A, vitamin C, manganese, and fibers. These are great for boost heart health and supporting the immune system.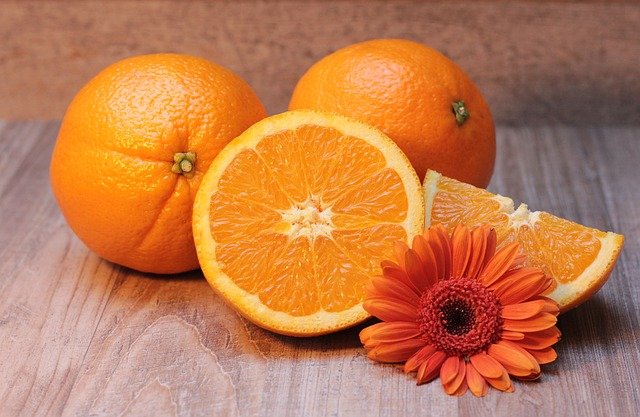 Orange
Sweet potatoes, carrots, oranges, pumpkins, cantaloupes, or orange peppers feature a delicious orange color. These healthy fruits and legumes are rich in vitamin C, vitamin B6, potassium, and fiber, which support general health.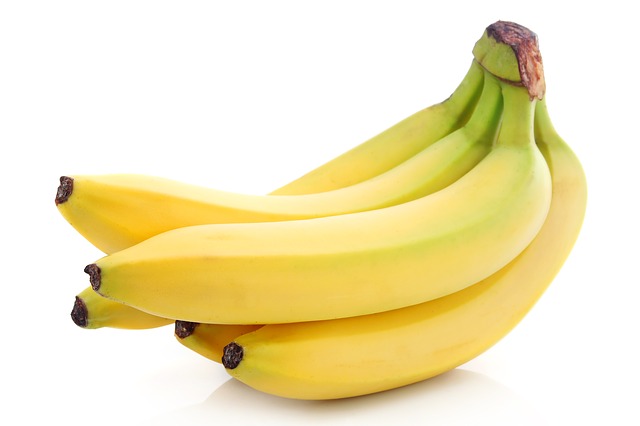 Yellow
Bananas, summer squash, or yellow bell peppers are great for digestion. Their yellow color stands for powerful nutrients like manganese, magnesium, potassium, vitamin A and fiber. These are great for supporting the immune system and preventing cramps or pains.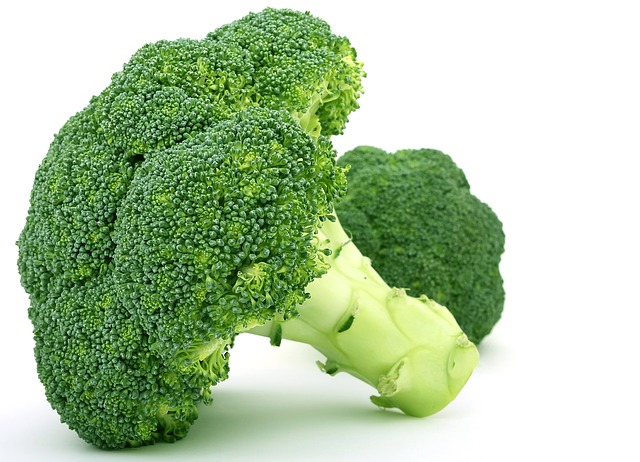 Green
Of course, most vegetables come in green, and these are a must-have for any healthy diet. You can include in your meals plenty of spinach, asparagus, and broccoli. These are the best green vegetables due to the high content of folate and lutein. These aid in cell reproduction and prevent serious health issues, especially in pregnant ladies.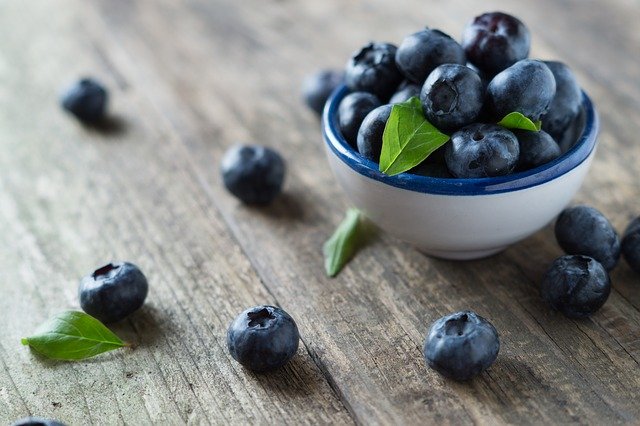 Blue
There are a few blue fruits you must have daily for a health boost. And the top ones are blueberries. They are rich in powerful antioxidants, which protect the body against oxidative damage and help cells restore their health. Also, blueberries aid in water absorption, which is essential for transporting oxygen to cells and removing waste.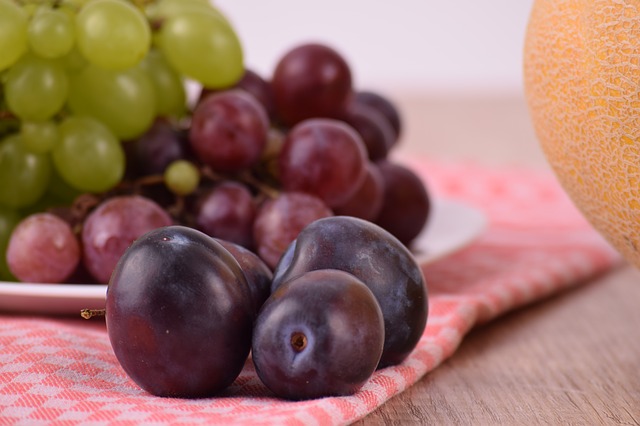 Purple
Blackberries, grapes, plums, or any other purple vegetable comes with a high dose of antioxidants. And purple stands for the anthocyanins in these foods that can protect blood vessels from breakage. Also, purple fruits and vegetables prevent collagen destruction and support skin health.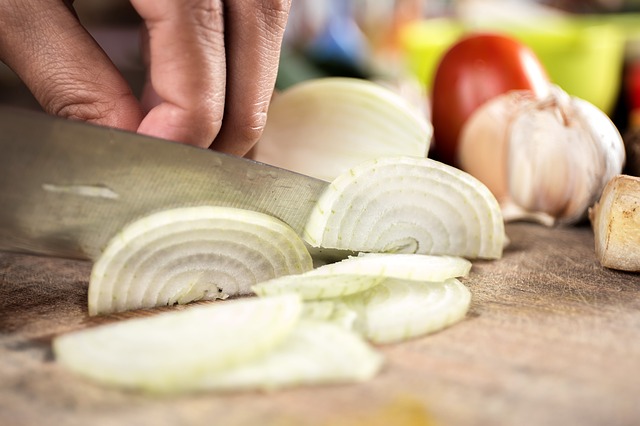 White
Even though white is not added to the food color wheel, there are some foods worth mentioning in this category. Leeks, onions, or garlic offer essential nutrients, lile allicin. This compound protects against heart disease, increases HDL cholesterol, and lowers bad cholesterol. Besides, white vegetables have antibacterial effects and feed the high body doses of vitamin K and vitamin C.
The bottom line
Studies suggest that the color of your food matters since it can help you achieve the daily recommended nutritional intake. Keep in mind that not all vegetables and fruits come with similar minerals and vitamins. So, for a balanced and healthy diet, it is best to rotate vegetables and fruits by color. You can add at least three colors on a plate per day so that you continuously receive a healthy dose of nutrients.
Our pro tip is to choose vegetables and fruits by their color based on the season we're in. Seasonal produce can boost your nutritional intake since you will eat them fresh. Of course

, frozen legumes and fruits can offer similar dietary intake.
Author:
Anna
Want to receive
updates?
Subscribe to the diet newsletter