Sweet Corn And Nutrition: Is It Good For You?
Admit it! You like sweet corn, too! And to tell you the truth, there is more to it than you know it! Several studies show that sweet corn might provide some important health benefits. So, it is no wonder we've seen an increase in various recipes featuring sweet corn. If you're interested in sweet corn's nutrition and benefits, this article is for you! Keep reading to discover some interesting facts about sweet corn.
What is sweet corn?
Sweet corn is part of the grass family Gramineae, along with rice, barley, and wheat. It is the sweet version of maize, and several varieties can be found on the market. The sweetness is different from one type to another, but the most popular variety remains yellow sweet corn.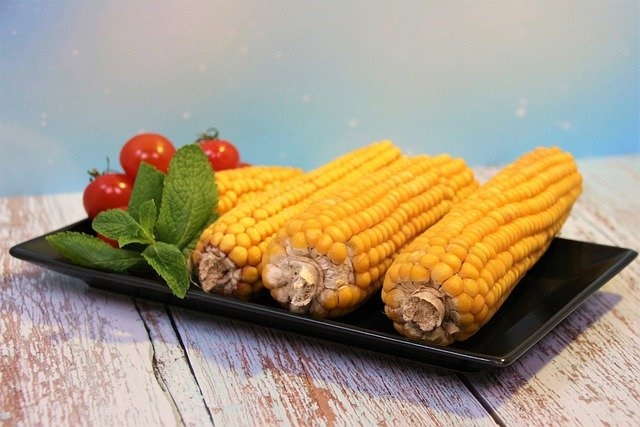 Is sweet corn healthy?
When it comes to how many calories sweet corn has, you should know it doesn't exceed 86 kcal. Also, the carbs in this type of corn are healthier than others, so it can be a nice addition to your diet. The overall nutritional content for 100 grams of sweet corn is:
- Energy 86Kcal
- Carbohydrates 18.70g
- Protein 3.27g
- Total Fat 1.35g
- Cholesterol 0mg
- Dietary Fiber 2.0g
- Folates 42 µg
- Niacin 1.770mg
- Pantothenic acid 0.717 mg
- Pyridoxine 0.093 mg
- Riboflavin 0.055mg
- Thiamin 0.155mg
- Vitamin A 187IU
- Vitamin C 6.8mg
- Vitamin E 0.07mg
- Vitamin K 0.3µg
- Sodium 15mg
- Potassium 270mg
- Calcium 2mg
- Copper 0.054mg
- Iron 0.52mg
- Magnesium 37mg
- Manganese 0.163mg
- Selenium 0.6 µg
- Zinc 0.46mg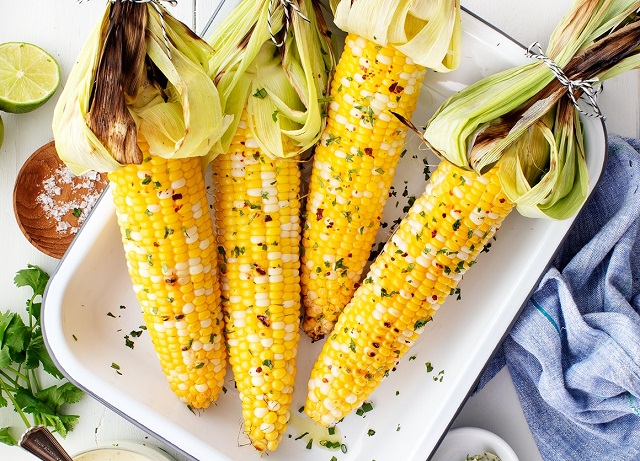 What are the health benefits of sweet corn?
#1 It is the best natural source for a complete B vitamin complex
An interesting fact about sweet corn is that it comes with several B vitamins, including niacin and thiamin. These two are more than necessary for adequate cognitive function and nerve health. Also, all the B vitamins present in corn can aid in lowering cholesterol, along with preventing dermatitis and insomnia.
#2 It prevents anemia
Since sweet corn features a wide array of vitamins and minerals, it can prevent anemia. Folic acid and vitamin B12 are the leading compounds in it that support adequate functioning of the hemoglobin in the blood.
#3 It is rich in vitamin A
Sweet corn is rich in beta carotene, which transforms into vitamin A. So, having this corn in your diet is great for skin and vision health. Besides, it can boost your immune response and prevent heart disease or cancer.
#4 It prevents diabetes
The B vitamins in sweet corn aid in balancing lipid, protein, and carbohydrate metabolism. As a result, insulin is balanced. Sweet corn has a low glycemic index recommended for diabetic people.
#5 It slows down the aging process
And if you want to keep yourself young and youthful-looking, sweet corn is your ally. It is rich in antioxidants that slow down aging and prevent free radical damage.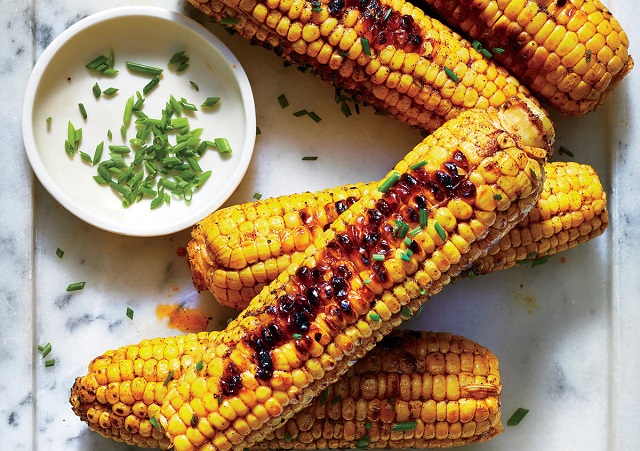 Are there any side effects of sweet corn?
Overall, corn is a very nutritious ingredient suitable for most people. Still, don't forget it comes with a high content of fiber and essential nutrients that aid in removing toxins in the body. This can cause an upset stomach, cramps, and indigestion. Also, if you consume raw sweet corn, you risk facing diarrhea and other intestinal problems. Sweet corn can cause allergies due to the ingestible proteins found in it. So, if you suspect you have food allergies, it is best to ask for medical advice before any dietary changes.
How to consume sweet corn?
The first thing you should know about sweet corn is that you need to cook it based on how long it passed since it was harvested. Sweet corn peaks mid-summer, which is great for boiling between 10 to 15 minutes. Still, there are some cases in which you will need to boil it a bit more. Make sure you try it to see if it softened.
Some of the best ways to serve sweet corn are:
- Grilling sweet corn between 15 to 20 minutes and serve it with salt, lemon, and pepper
- Boiling it in salt water and serving it with butter
- Making sweet corn soup
- Using boiled kernels as an accompaniment to salads, pasta, pizza, omelets or risottos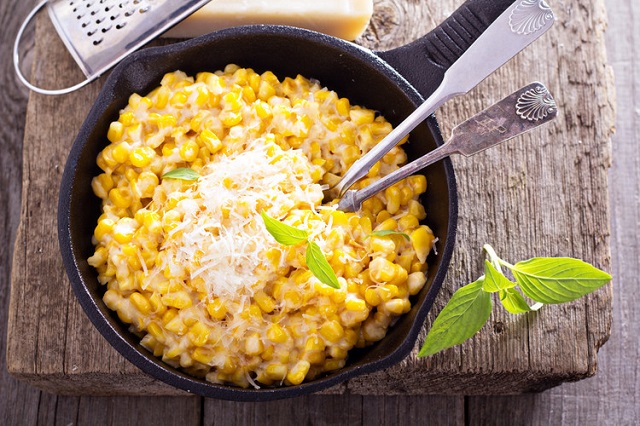 The bottom line
Sweet corn is a versatile ingredient for any kitchen. It has an enticing taste and flavor while being simple to cook. All you have to do is get it from sustainable sources. Of course, if you suspect you have some digestive issues

, it is best to address your concerns to your doctor. Some people might indeed develop[p an allergy to sweet corn.
Author:
Anna
Want to receive
updates?
Subscribe to the diet newsletter