Adding Walnuts to Your Diet Is a Great Choice, Know Why
A powerhouse of nutrients, walnut is a single-seeded stone fruit with wrinkly, globe-shaped on the exterior. It can be split open into two for consuming the nut inside. Available both as raw or roasted and salt or unsalted, it is highly enriched with high protein, fiber, and healthful fats.
It is a great source of nutrition that enhances heart and bone health besides helping in managing weight.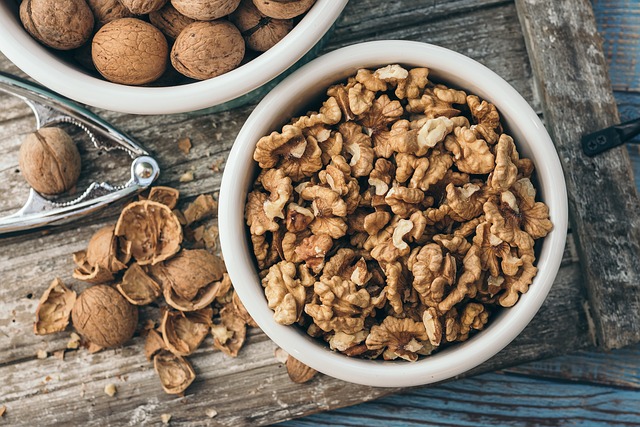 Nutritional Source of Walnut
Due to the presence of healthy fats, protein, and fiber, walnuts are greatly helpful in providing satisfaction and fuller feeling. These are a great source of nutrients, namely:-
Ø Manganese
Ø Copper
Ø Iron
Ø Omega 3 fatty acid
Ø Monounsaturated and polyunsaturated fats
Ø Protein
Ø Phosphorus
Ø Vitamin B6
Ø Sodium
Ø Calcium
Ø Fiber
Ø Sugar
Ø Carbohydrate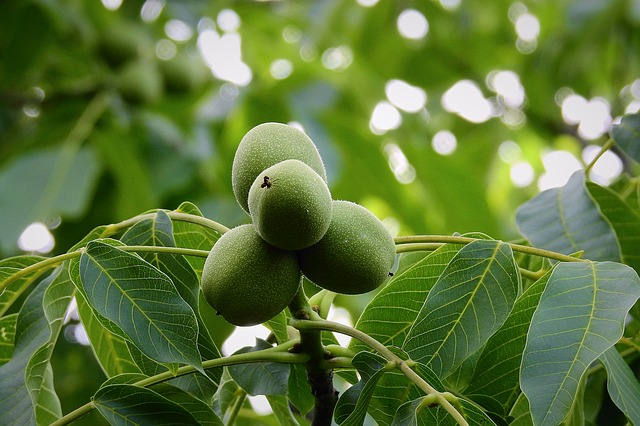 Health Benefits of Walnut
Classifying walnuts as a nutritious food only would be underestimating its abilities. Listed below are some of the scientifically proven health benefits of walnuts:
1) Great Source of Antioxidants
Walnuts are an excellent source of antioxidants that help fight oxidative damages in our bodies. This is due to the presence of Vitamin E, melatonin, and plant compound called polyphenols in the paper-like skin of walnuts.
Eating walnut regularly in a small proportion in the daily diet prevents oxidative damage due to bad LDL cholesterol that promotes atherosclerosis.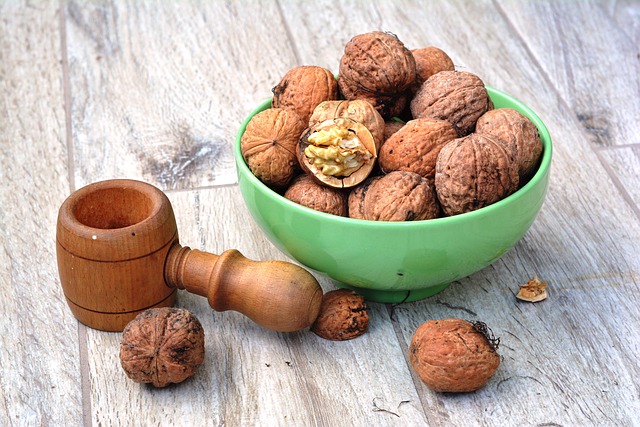 2) Help Reduce Inflammation
Inflammation is a key cause of many diseases, including heart diseases, type 2 diabetes, Alzheimer's disease, oxidative stress, and cancer.
The polyphenols (called ellagitannins) in walnut helps fight oxidative stress and inflammation.
Beneficial bacteria present in our gut converts these polyphenols (ellagitannins) to compounds called urolithins that protect against inflammation.
ALA Omega 3 fatty acid, magnesium and the amino acid present in walnut play a crucial role in decreasing inflammation.
3) Reduces Risk of Various Cancer
According to research, eating walnuts reduces the risk of certain cancers including breast, prostate, and colorectal cancers.
Urolithin polyphenol's anti-inflammatory action help protect against cancers.
4) Helps Weight Management
Walnut is calories dense. But according to studies, the energy absorbed from them is 21% lower than expected from their nutrient base.
Moreover, walnuts have been proved to help control your appetite and reduce hunger attacks.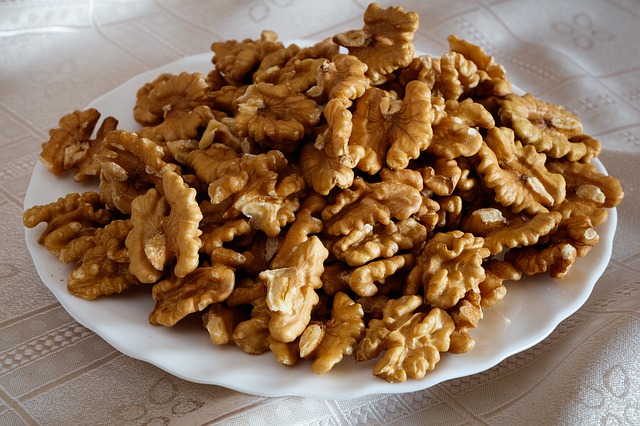 5) Lowers Blood Pressure and Type 2 Diabetes
Blood pressure fluctuation leads to heart diseases and chances of stroke. Consuming walnut improves heart health by controlling blood pressure.
Additionally, eating walnuts control blood sugar that helps managing type 2 diabetes.
6) Improves Bone Health
Copper is essential for collagen and elastin maintenance in the body, being structural components of the body. In the absence of copper, the body cannot build-up damaged connective tissue or the collagen essential for building blocks for bone. Copper deficiency is responsible for joint dysfunction and an increased risk of osteoporosis.
Walnuts are a big source of copper. Additionally, it contains a high amount of manganese with calcium and copper that helps prevent osteoporosis.
Walnuts' Magnesium content is good for bone formation as it aids the absorption of calcium into the bone.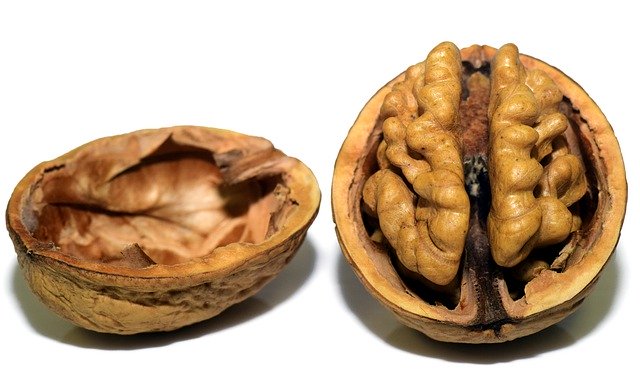 7) Promotes Good Brain Function
The brain like shape of walnuts is not a coincidence. According to studies, it has been found to be greatly beneficial for brain health too. Nutrients in walnuts like polyunsaturated fat, polyphenols and vitamin E are responsible for reducing oxidative damage and inflammation in brain. Walnuts consumption promotes brain functionslike faster processing speed, sharpened memory and greater mental flexibility.
Why men should eat walnuts compulsorily?
Adding walnuts to diet has been found to supportsperm health and male fertility!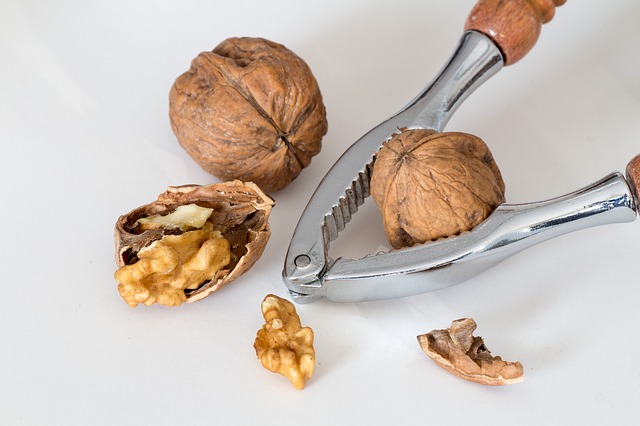 Some Quick Tips for Consuming Walnuts
- Add to your salads dressing
- Prepare homemade granola mixing walnuts with other nuts, seeds, and dried fruits.
- Make pesto sauce
- Sprinkle over your cakes

, pasta or flatbread
- Add as topping to your yogurt
Author:
Sunita
Want to receive
updates?
Subscribe to the diet newsletter