What Should You Eat During Periods
Some women are perfectly fine with their periods, while some experience painful symptoms, mood swings, indigestion, nausea, and what not! Can food make a difference? Can nutrition affect PMS symptoms? If yes, what's the right food to eat during periods? The answer may lie in two very interesting investigations in this regard. Read on to find out.
According to a 2015 study, people deficient in calcium, potassium, and magnesium experience severe symptoms during their periods. Another 2010 study found that giving magnesium supplements reduced the pain associated with periods in women. This was even more effective when these women were given magnesium plus vitamin B6 supplements. The researchers of these studies suggested strengthening of nutritional profile in women to counter painful menstruation.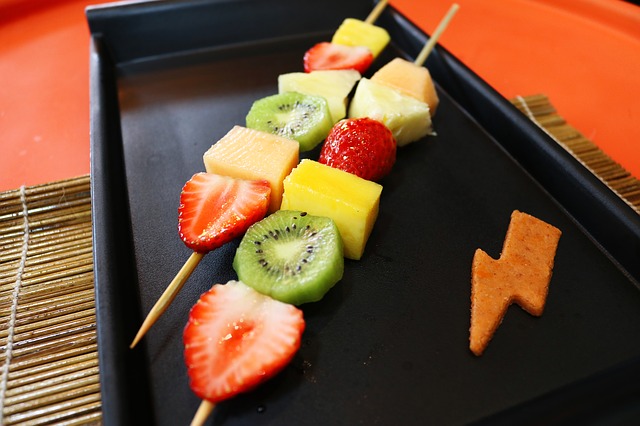 What to eat during periods?
The most important thing is to drink loads of water and fluids. Go for unsweetened, decaffeinated beverages, and keep yourself hydrated as much as possible. While deciding what to eat during periods, look for the following nutrients.
· Iron: When you are losing blood, it is normal for your iron levels to drop. This is why over 20% of women in the world are iron-deficient, and menstruation is a leading cause. However, iron deficiency can cause fatigue, dizziness, weakness, among other health issues. Eat iron-rich foods as well as foods rich in vitamin C, as vitamin C can increase iron absorption.
· Fiber: Fiber binds the food in your digestive tract and aids in digestion. This can be helpful in periods, especially if you experience poor digestion.
· Magnesium: Magnesium deficiency can make your symptoms more severe, so make sure to include enough of this nutrient in your diet. Spinach, avocado, salmon, and green leafy vegetables are a good source of magnesium.
· Potassium: Potassium plays an important role in muscle contractions, and its deficiency can worsen abdominal cramps. Sources of potassium include avocados, bananas, beans, etc.
· Calcium: Calcium is known to ease menstrual cramps in women. Increase your calcium intake as well as vitamin D intake, as the body needs vitamin D to absorb calcium. Avoid dairy products even if they are the richest source of calcium, as they can worsen symptoms in some people.
Foods you should eat during periods
1. Fish
Fish is a valuable source of iron and omega-3 fatty acids, both of which are needed to nourish your body during periods. Since you lose so much blood during this time, eating loads of iron-rich foods can counteract the drop in your iron levels due to blood loss. Omega-3 fatty acids are known to reduce menstrual cramps. In a 2011 place-controlled trial, it was observed that women who were given omega-3 supplements required fewer ibuprofen tablets during their periods than those who were given a placebo. Omega-3 fatty acids are also effective in lifting the mood and relaxing the mind, which can help with mood swings and irritability.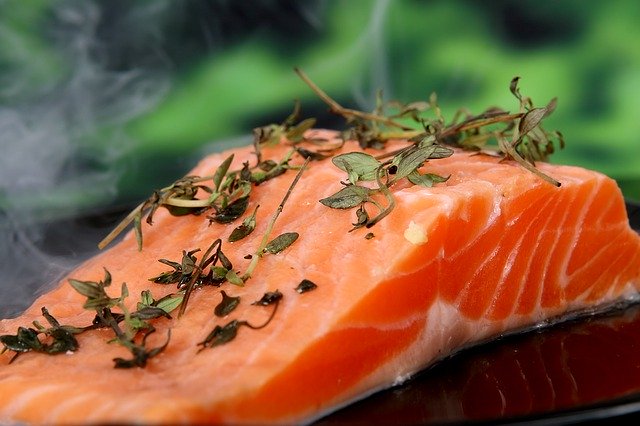 2. Bananas
Many women experience digestive issues like constipation, diarrhea, bloating, indigestion, heartburn, or acid reflux during or around their periods. If you are one of them, eating raw bananas may help with some of these symptoms. As a rich source of potassium, magnesium, and vitamin B6, bananas are the perfect food for periods. Eating bananas can help in regulating bowel movements and reducing water retention, thus less bloating. This fruit is also a well-known mood-enhancer and can help in anxiety associated with menstruation. Magnesium present in bananas can help with cramping as well, as they are known to reduce muscle contractions.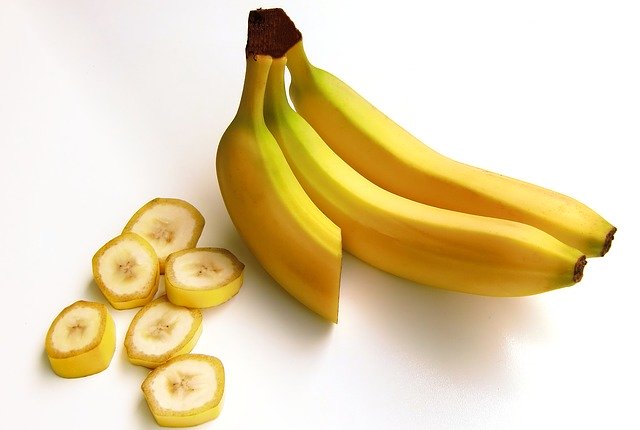 3. Turmeric
Turmeric is a popularly used pain-reliever. It's common for women in India to consume turmeric in various forms to relieve severe pain and PMS symptoms. Curcumin present in turmeric has been shown to possess potent anti-inflammatory and analgesic properties in several studies. The best part about turmeric is that you can consume it in a thousand ways. Go for an Indian curry or make a turmeric tea (also known as golden milk) with cinnamon and ginger – both of which are known for their antispasmodic properties.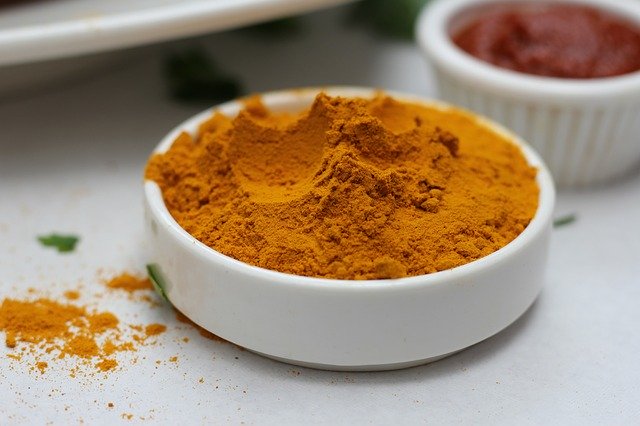 4. Dark chocolate
Dark chocolate is also a good source of iron and magnesium. However, avoid sweetened ones as sugar can interfere with your mood and worsen irritability.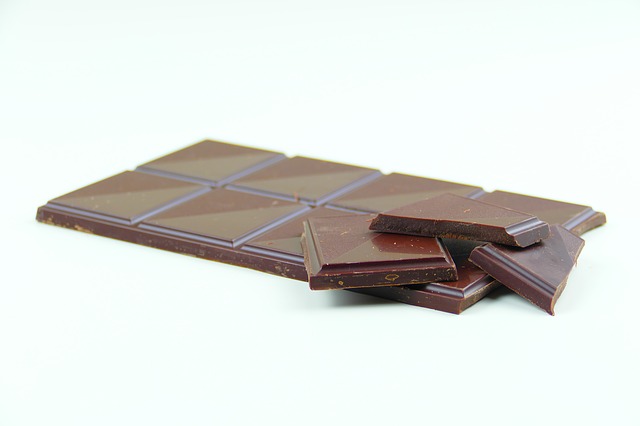 5. Broccoli
Broccoli has everything that you need during periods – proteins, fiber, iron, potassium, all of which are known to help in PMS symptoms. About 90% of this highly nourishing vegetable is made up of water. Water is all you need at this time.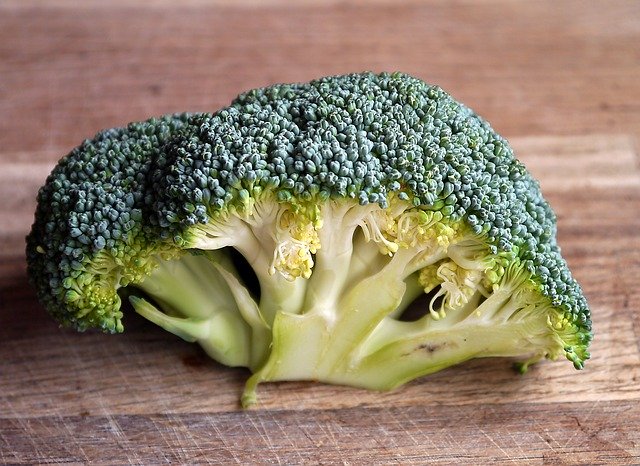 6. Water-rich fruits
This is your time to enjoy water-rich fruits like lemon, oranges, cucumber

, watermelon as that will keep you hydrated and nourish your body with essential nutrients.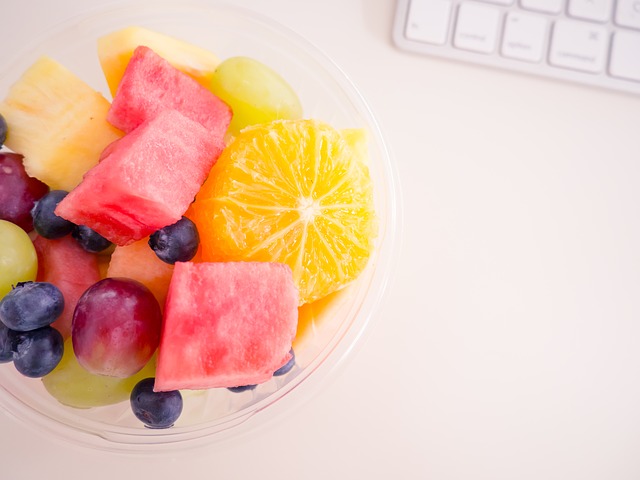 Author:
Shreeya
Want to receive
updates?
Subscribe to the diet newsletter