Foodie's Corner: Top 5 Vietnamese Foods You Must Try
Wow! It sounds the same when we get to know that every region of Vietnam comes with exclusive version of dishes depending on main ingredients, tastes, and flavours. Still, there are many things in common. Yes, that's so and when it comes to the street food here, it is stable as you travel the length of Vietnam. And if you really want to enjoy the experience of Vietnamese food and get a chance to talk to local people, then the best way is to find a seat at any street food stall at roadside.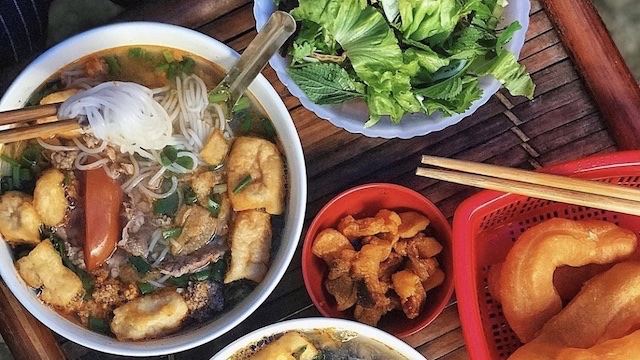 Here, it would not be wrong to say that if there is any South East Asian Country which comes first in the gastronomic scene, it is of course Vietnam. The food here is generally prepared using simple ingredients bring about compound yet stirring flavours. More to the point, geography significantly comes into play when it is talked about the varieties in Vietnamese cuisines. Where the north part of Vietnam is influenced by Chinese savours, central seashore, on the other hand, is famous for using herbs and intricate practices as well. And so the fact can't be denied that it is the tang and variety in Vietnamese cuisine that has made this country a foodie's best place.
Now, you may be thinking what you should eat in Vietnam when you go there for the very first time. Below we have listed down a few of the famous food items that you can consider enjoying throughout your holidays in this country: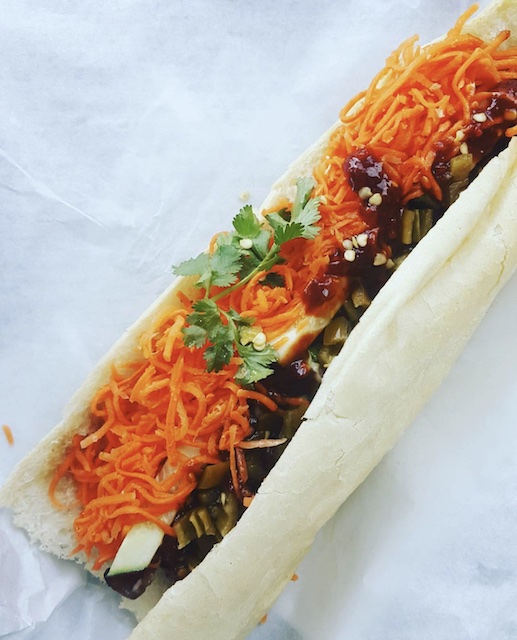 Banh mi
It is a classic fresh sandwich sold in Vietnam and this is actually a mixture of juicy chicken & stored veggies seasoned that also include pepper mayo, chilli sriracha, and soy. In the local language, people call bread as Bahn and wheat as mi. You'll for sure love the taste of this famous street food of the country that is full of fresh aromas from France & Vietnam. The best place to enjoy this delicious food item is The Banh My Queen, Hoi An.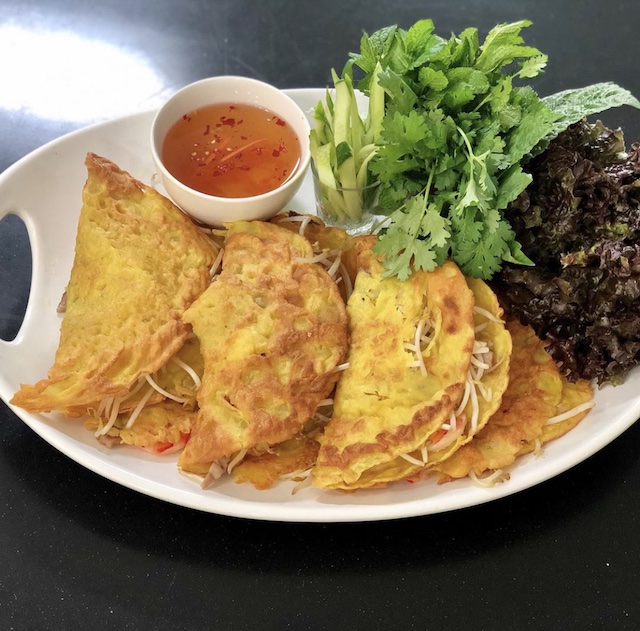 Banh xeo
This Vietnamese dish is a flavoursome fried pancake cramped with pork, shrimp, mung beans, and sprouts. It is called sizzling pancake due to the sound it creates when the rice batter is transferred on the grill. In addition to this, the tasty rice batter pancake is made from fresh flavours together with munch from the beans. You can enjoy it with chilli sauce at any Vietnamese eatery. Here, Banh Xeo Muoi Xiem, 204 Nguyen Trai S.t is recommended as the best place to eat Banh xeo.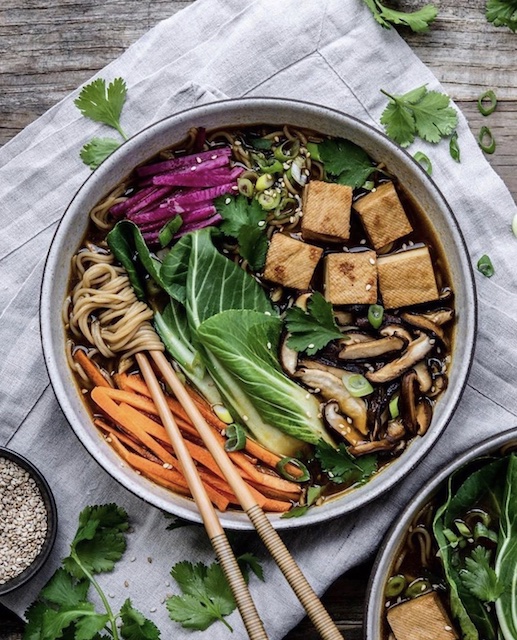 Pho
Your holiday at Vietnam is considered as complete, if you don't delight in the zest of the national dish of this country, i.e. Pho. It is generally pronounced as 'fur' which is generally a clear soup prepared using noodles, herbs, and chicken. Moreover, you will find dissimilarities in its making all through the country owing to the cultural influences. A lot of trendy chains in corner to corner of the world serve this nourishing Vietnamese food. To experience the best essence of Pho you can visit Gia Truyen, Hanoi.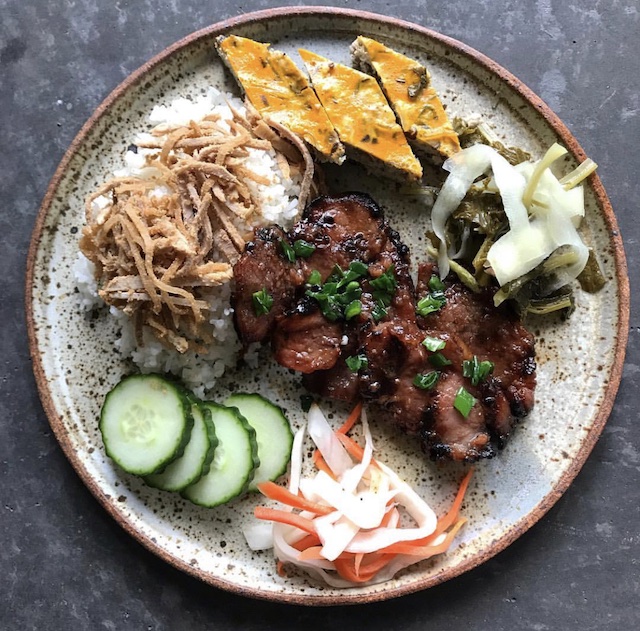 Com Tam
This is one more well-liked dish in Vietnam. It is actually a broken rice dish which is usually enjoy with many different things like fried egg, prawn paste cake, real fish sauce, etc. Com Tam is actually a slow cooked and quickly served dish that can be seen in the list of top foods on almost every Vietnamese eatery's menu. This famous lunch dish is sure to make you feel full on stomach! Seek the stalls that pass by 'Com Tam' in Ho Chi Minh to delight in this Vietnam's legendary dish.
So, just try any or all of the above highlighted dishes once and we bet you'll definitely become a fan of Vietnamese food. Indeed

, eating while holidaying in Vietnam is a great chance to show your love for food!
Want to receive
updates?
Subscribe to the diet newsletter