Why CBD May Deserve A Place in Your Skin Care Routine
CBD or cannabidiol is nowadays used extensively in skin care, hair care and more. If you are looking for skincare products for acne or wrinkle, quite possible that CBD is an active ingredient of the same.
CBD can be mixed with olive, hemp or coconut oil to enhance its application and effectiveness for the skincare regimen.
We will help you know why CBD oil is creating a niche for itself in the skincare zone:
1) CBD for Wrinkles and Anti-aging
CBD oil has antioxidant properties as it is a plant-based ingredient. Topical use of CBD, for its neurodegenerative and antioxidants properties, via anti-aging creams helps reduces wrinkles, lessen the visible signs of aging, fights back free radical damage, reduces inflammation impact (redness), diminishes skin dullness and evens out the uneven skin tone.
It will keep your cells young and healthy. Additionally, it will cleanse, nurture and hydrate your skin.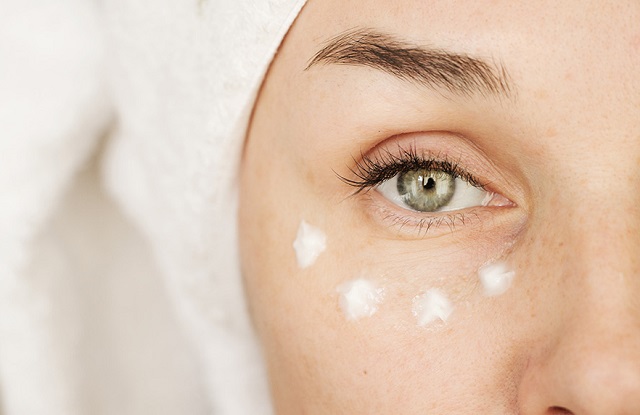 2) CBD for Acne Cure
Acne often leads to irritated skin that the body perceives and attempts to counteract. Consuming high-quality CBD oil helps your body counteract this irritation issue, especially if inflammation and excess oil production.
Topical application of CBD
Anything applied on skin that reduces and smooth skin texture is ideal for acne treatment. CBD poses both the properties. It does not only reduce breakouts but also soothe ache related redness and reduces inflammation due to its anti-inflammatory benefits. It calms the hyperactive skin and makes it look and feel better. CBD has the property to reduce excess sebum productions. The balancing effect of CBD strikes the right cord among skin oil flow and helps cure acne breakouts.
CBD oil not only inhibits active oil production but also reduces pain sensitivity and inflammation on the skin caused by acne.
You can use CBD for reducing the chances of scaring too. Amazing isn't!?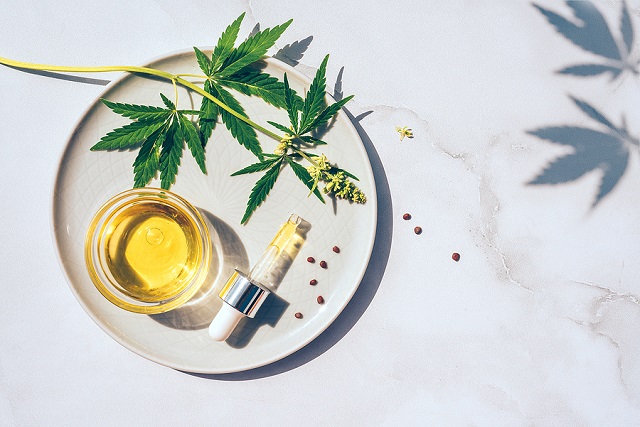 3) CBD oil for dry skin
For dry skin CBD lotion work miraculously by revitalizing it once you apply it after a shower. It helps to retain the moisture alongside encouraging the cells to repair any free radical damage.
4) CBD oil as a versatile product can be used externally on your sore joints for relaxation from pain
5) Also, you can try rubbing CBD oil on the bottom of your feet before going to bed for deeper and sound sleep.
6) CBD for the Itchy Skin Condition
For the people with the itchy skin condition, moisturizers that contain CBD render relief. Cannabinoid receptors in the skin can control other receptors causing excess skin cell growth, a common issue related to psoriasis condition.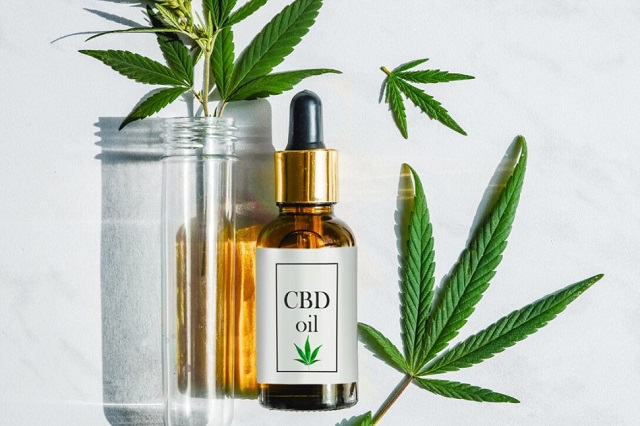 Difference between Hemp Seed Oil and CBD
CBD oil is not the same as hemp seed oil although both are a great ingredient for skin. CBD is present richly in cannabidiol oil whereas hemp seed oil contains only small traces of cannabidiol.
The hemp seed oil also called cannabis Sativa oil or hemp oil has been used in the skincare products for ages but it is more of a moisturizer and skin softener than possessing any notable inflammatory benefits.
CBD has high anti-inflammatory properties and is a potent antioxidant which makes it more beneficial for skincare. It reduces liquid (sebum) production from the sebaceous glands leading to soothing irritation, reducing redness and combating acne.
Hemp seed oil comes from cold pressing of the seeds of the hemp plant whereas CBD is extracted from the flowers or the leaves of the hemp plant which has a high content of cannabinoids. Therefore

, the topical application of CBD does not make the skin feel high.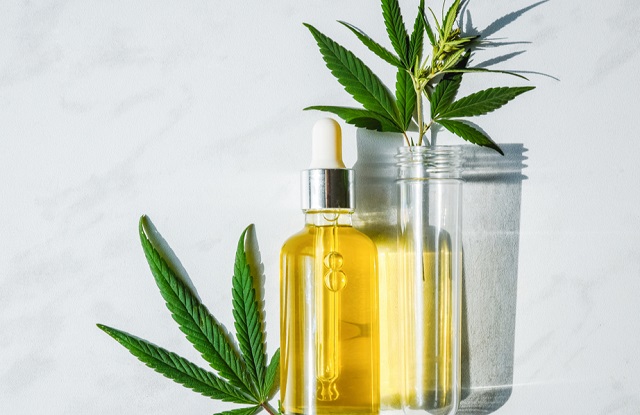 Other Names for CBD
CBD is also known as:
· Hemp CBD
· Full-spectrum hemp extract
· Phytocannabinoid-rich hemp oil
· Hemp extract oil
Author:
Sunita
Want to receive
updates?
Subscribe to the diet newsletter