Here's What You Need To Know About Canned Salmon And Tuna
If you love eating fish, you most likely know there is a constant debate about which canned fish is healthier. And when it comes to salmon and tuna, we can say both are tasty and highly nutritious. Salmon and tuna represent large fish that can offer outstanding health benefits. Still, the type of tuna or salmon you ingest, along with whether or not you eat them fresh or canned, can influence the health benefits you receive. So, let's see up next, which are the advantages of consuming canned salmon and tuna.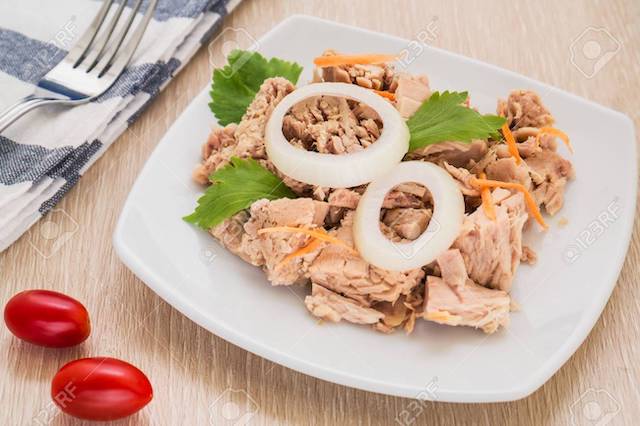 What is the nutritional content of canned salmon and tuna?
Well, there is no direct way to establish which canned fish is healthier. And, of course, it depends on your taste, too. Still, the nutritional content of both canned salmon and tuna is healthier than it is the case with other fish types.
This means that 100 grams of canned tuna in water has:
- 86 calories
- 19 grams of protein
- 1 grams fat (0.2 grams sat fat)
- 0 grams carbohydrates
- 0 grams of fiber
- 247 milligrams sodium
At the same time, 100 grams of canned salmon has:
- 137 calories
- 21 grams of protein
- 5 grams fat (1 gram sat fat)
- 0 grams carbohydrates
- 0 grams of fiber
- 403 milligrams sodium
Experts say there is little to no difference between eating frozen fish and canned fish. Thus, for a healthy diet, it is best to include as much fish as possible. Although, it might be a good idea to purchased canned salmon and tuna in glass containers. This will prevent metal poisoning while keeping the fish inside fresher for a longer period.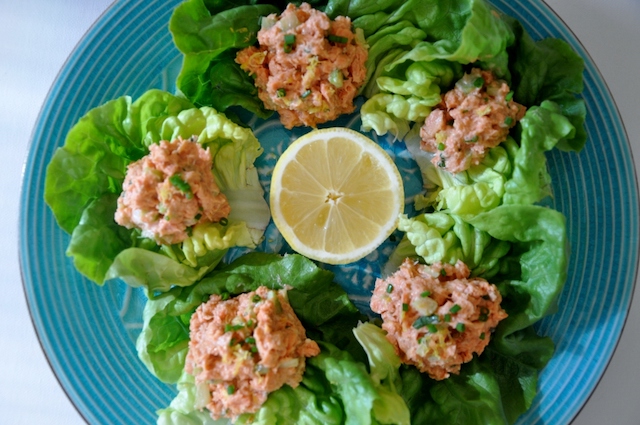 What are the health benefits of canned salmon and tuna?
It is rich in omega-3 fatty acids
Both canned salmon and tuna represent excellent sources of omega-3 fatty acids. Indeed, salmon comes with more healthy fats. Yet it is believed that no matter which one you choose, you will add great value to your diet. Our tip is to check the label of your canned salmon or tuna so that you make sure it is obtained from sustainable sources.
It is rich in proteins
Canned salmon and tuna offer up to 30 grams of protein per 100 grams. Of course, this depends on the type of salmon or tuna, but the consensus is that the proteins one can get from them is extremely valuable for keeping up your health.
It has fewer toxins
If you're concerned about fish toxicity, you should know that the safest way to consume salmon or tuna is in the canned version. And this happens since for this manufacturers use fish lower on the food chain, which in the end has fewer toxins than you might expect.
It is affordable
When compared to fresh fish, canned salmon and tuna are a lot less expensive. Besides, they have similar nutritional content with fresh fish, which is why it can be a nice addition to any meal plan. And the best part about canned fish is that it can last longer.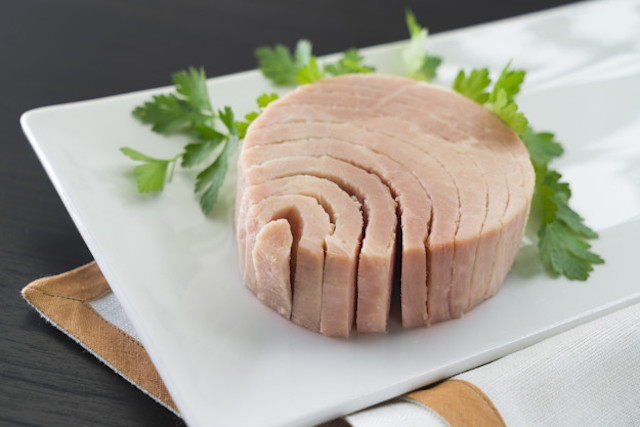 How to choose canned salmon and tuna?
A common question revolves around how to identify the healthiest canned salmon and tuna on the market. Many consumers get confused by the labels, but to ease your task, we suggest you start by looking for the MSC logo. This stands for `responsibly fished`. Also, your canned salmon and tuna should have:
- Energy: Less than 800kJ per 100g serve
- Omega-3 (DHA & EPA): At least 0.2g (or 200mg) per 100g
- Saturated fat: Less than 4.0g per 100g
- Sodium: Less than 400mg per 100g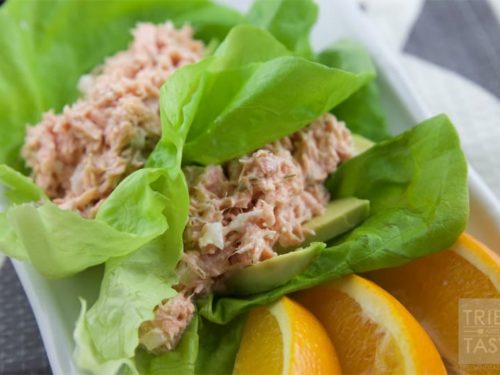 The bottom line
In theory, salmon appears to be a bit healthier than tuna. But if you take into account the fact that both are canned, you will discover that their nutritional content is similar. So, when it comes to which type of canned fish to opt for, you should start with your taste. Our recommendation is to shop for canned salmon and tuna from reliable sources. Make sure you understand the label and look for the exact content of the can. Also, it might be helpful to check out the source of the fish. And, as mentioned above

, to opt for canned salmon and tuna in glass containers. This will significantly decrease the potential poisoning of the fish inside.
Author:
Editor
Want to receive
updates?
Subscribe to the diet newsletter