Sunomono Salad - A New Alternative to Your Salad Recipes
Hearing a word salad, people tend to give weird reactions. But one fact remains inevitable that salads are a great way to stay in shape and maintain a healthy body from inside and outside. There is a need to realize that not all salads are tasteless and boring. They can be made to taste delicious and tangy.
Introducing Sunomono Salad
The Japanese cucumber salad or Sonomono salad can be used as a great appetizer or a side dish. The word Sunomono means "vinegared things" in Japanese.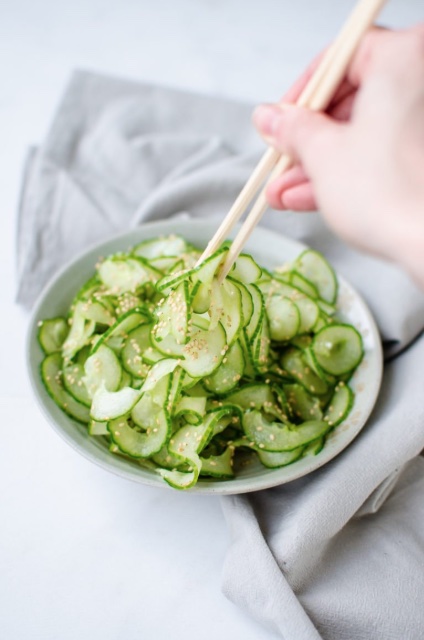 More about the Salad
- This salad is prepared using crunchy cucumber and a few other simple ingredients.
- It's a great way to add some crunchy, sweet and tangy dish to your dining table.
- This Asian salad is insanely delicious because it is made up of classic Japanese cucumber.
- These salads incorporate cucumber with other fresh vegetables.
- The salad uses thinly sliced cucumber marinated in the dressing.
- The dressing is prepared by using soya sauce, salt, sugar rice vinegar, and sprinkled with some toasted sesame seeds.
Sonomono Can Be Prepared In Different Versions By Adding Any Seafood Toppings Likes:
Ø Boiled shrimps
Ø Crabs
Ø Cherry tomatoes
Ø Tofu and much more
This Japanese version of cucumber salad is undoubtedly popular. Japanese cucumber salad is always served before the main meal in Japan, as your appetite at the homes and in every other Japanese restaurant. If you get a chance to visit Japan, then you should make it a definite try salad along with your sushi.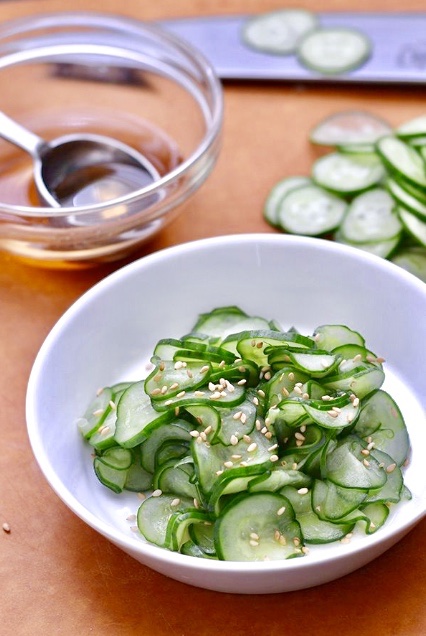 Prepared Simply
Sonomono salad can be just prepared in ten minutes with your home ingredients.
- It is prepared using thinly sliced cucumbers.
- Then slice is rubbed with salt and drained after 5 minutes or so (so lessen its water content).
- Run diced cucumber under cold water; thereafter squeeze it tightly to remove the water.
- Sweet and tangy dressing is prepared using simple ingredients in a small bowl.
- Add the cucumbers to the dressings and sprinkle sesame seeds for giving it some crunch.
The cucumber salad is so healthy, light and refreshing side dish that everyone loves it. The most amazing thing about the salad is that it is so versatile that it can be served along with rice, sushi, and other Japanese dishes.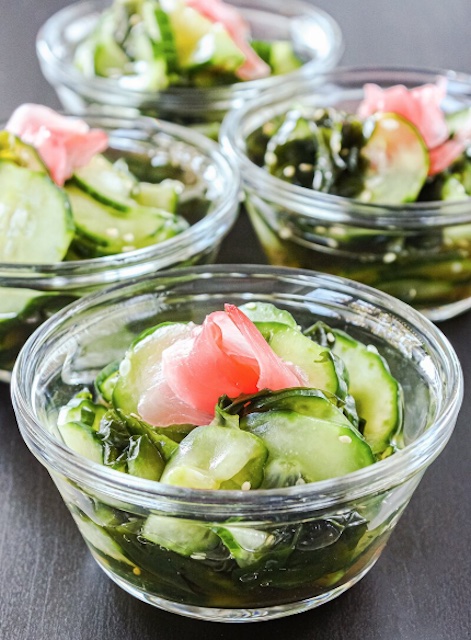 Things to Be Noted Before Making Sunomono
The cucumbers which are used for making salad should be fresh and crunchy. It is very important to use the right cucumber. The cucumber need not be very thick in size. The small-sized cucumbers are always preferable. The importance of cucumber here is that the crunchy the cucumber will be it is more likely to absorb wakame seaweed.
Highlighted Facts about the Ingredients
"Su" which is known as vinegar in Japan, is one of the important ingredients for the salad.
The vinegar is beneficial in many ways:
· Enhances the flavor of the salad
· Rich in antioxidants
· Triggers your taste buds
The vinegar used in the salad is easily available online and also the stores that serve sushi ingredients.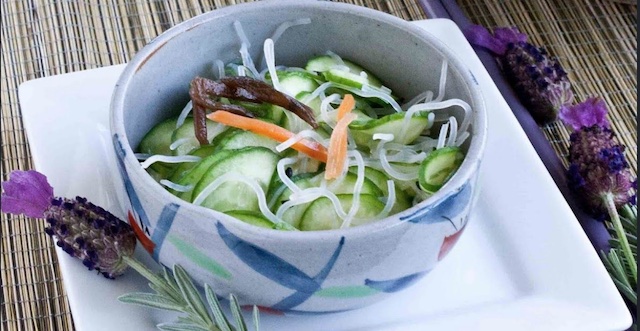 The Salad Takes Away Those Extra Inches
There are not only the taste benefits of the salad, but you can get help to curtail the body fat with this salad:-
- It is great to beat the heat of the summer.
- Being such an easy side dish, it is prepared within no time.
- The salad is vegan and low in calories.
- It is enriching providing potassium sodium, vitamin A, B, C and calcium to your body.
This Asian cucumber salad is more feeling and savory in taste.
Hurray
, now you have a great choice to add some Greens in your daily diet!
Author:
Sunita