All You Need To Know About The Most Common Bra Mistakes
Admit! You feel like it is a tedious job to identify the perfect bra. But did you consider that this might happen because you don't take into account some basic bra mistakes every woman does? Well, we are here to help you, which is why up next, you will read all you need to know about bra mistakes and how to fix them. Let's see how to choose the perfect bra for your body!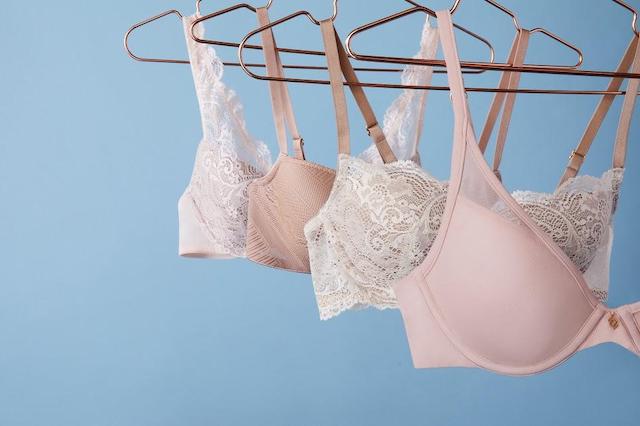 Mistake #1: the bra is on the tightest hook
This is one of the most frequent bra mistakes. Each time you buy a new bra, you should choose one that fits firmly around your back while fastened on the loosest hook. That is essential due to the fact that bras tend to stretch in time. So, next time you shop for a bra, remember that each time you wear or wash it, the bra tends to lose their elastics.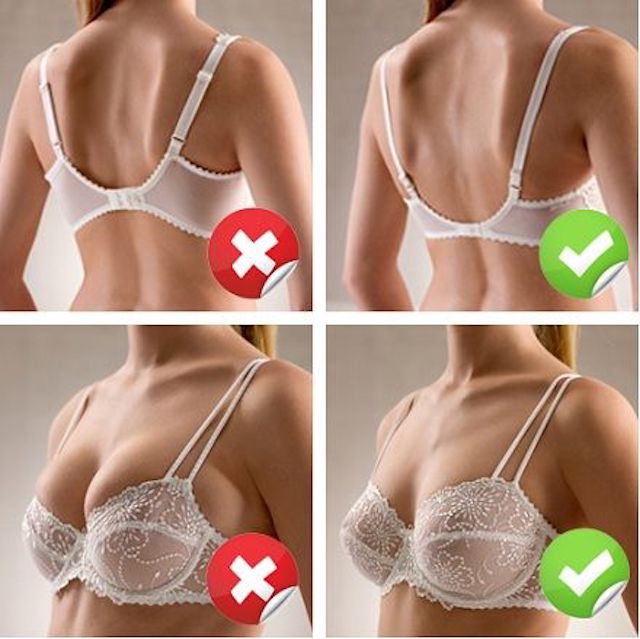 Mistake #2: you didn't measure your bust in the last year
Ladies! We tend to overlook this vital step of buying a bra. In the ideal situation, you will get a fitting every time you plan to buy a new bra. And this is recommended because every brand or bra style has distinct designs. Still, because our bodies change regularly, it is best to measure your bust at least every six months. In this way, you will be a step closer to purchasing a perfect fit bra.
Mistake #3: the back band of your bra sits up your back
If you have a riding bra, you should definitely change it as soon as possible. This is an indication that it is too big for you, and, of course, that you are not getting the peculiar comfort from the bra. A perfect bra match will sit straight across your back.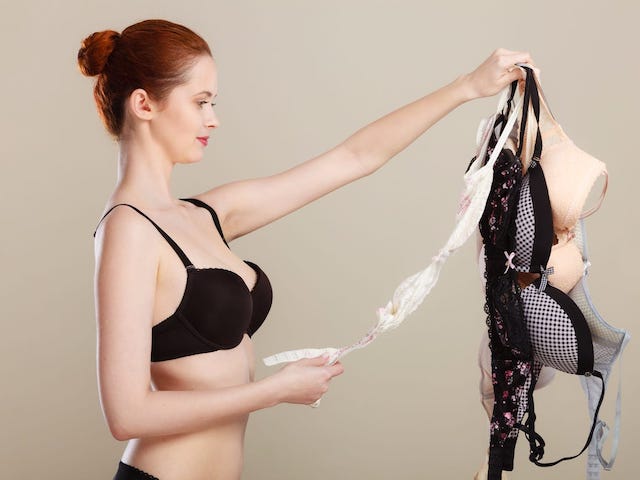 Mistake #4: the bra doesn't match your boob shape
As an example, think about the tubular breast shape. If you wear a push-up bra to achieve some volume, it might turn out to be quite uncomfortable to wear. Instead of this, you can opt for an underwired unlined bra to add some fullness.
Mistake #5: you don't correctly adjust the bra's straps
This might seem quite a fundamental mistake, but you'll be amazed about how frequent this bra mistake is. The ideal adjustment for your bra's straps should be a two-finger tension. This signifies that you will be allowed to slip two fingers underneath. If your straps are tighter than this, they can lead to unnecessary pain. At the same time, if the straps are too loose, they'll slip off your shoulders.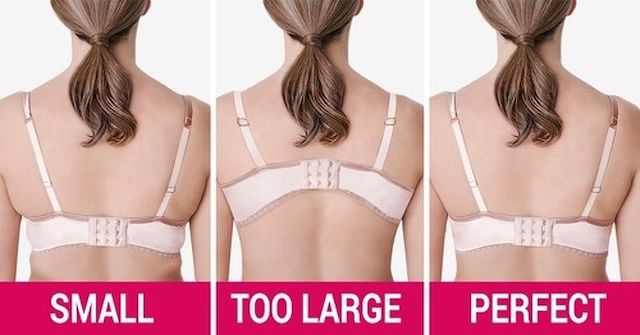 Mistake #6: you wear the same bra every day
Did you know that your bra needs time to rest? Well, let's say you wear your bra two days in a row. This increases the chances for the bra to lose its firmness, which ultimately will require a replacement. Thus, to get the best lifespan of your bras, you should allow at least 24 hours of rest after wearing one for a day. And this is especially important if you wear a D cup bra, as those experience the most tension.
Mistake #7: you wash your bra in your washing machine
If you take a moment to read your bra's label, you will discover that almost all bra brands recommend handwashing. If you clean your bra in the washing machine, the straps will get twisted, while the hooks can get damaged pretty easily. Besides, you should always avoid tumble drying your bra. High temperatures can make the material stretch, or even distort the bra's fabric.
Mistake #8: using your bra even though it has wrinkly cups
If you use the same bra too frequently, it tends to get wrinkly cups. This is an indication that it had too much wear and tear. So, you should definitely consider replacing your bra, as the fabric inside the cup won't get back in shape after extended usage.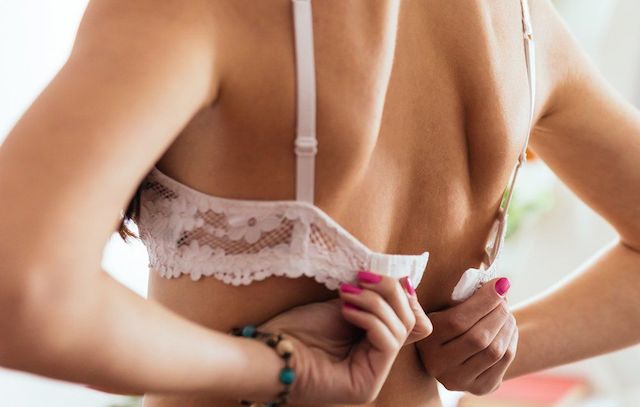 Mistake#9: you don't store your bra's correctly
Another common bra mistake is folding the bra cups in each other for storage purposes. If you do such, you risk ruining the filling, which can lead to a misshapen bra. Thus, it is best to store your bras up on top of each other to preserve their shape.
Mistake #10: you literally don't throw away any bra
One of the most damaging mistakes everyone makes is keeping a bra for too long. The basic lifespan of a bra, if cleaned and used correctly, doesn't exceed six months. After this period, the material tends to break down, get loose, and lack the initial support it offered you in the first place. So, if you want to keep your breasts safe and healthy, it is best to avoid wearing bras that got irreversible damage.
Of course, the style of your bra should determine which outfit is best for. As an example, a sports bra is recommended for excellent support. Or lace bras are not recommended under form-fitting tops. Anyway, next time you go shopping for a bra

, remember those ten mistakes and try to avoid them. You will be surprised by how pleasant it feels to wear the best-fitted bra for your body's form!
Author:
Editor
Want to receive
updates?
Subscribe to the diet newsletter