How Can Grapefruit Diet Help You?
The grapefruit diet has been known since the 1930s as a fat-burning diet as fans of this diet claim that grapefruit contains certain enzymes which when we ate before other food, helps burn off fat.
Today the diet is practiced with several variations, lasting up to 10 to 12 days and many claims to have lost as much as 10 pounds.
It is also known as the 'Hollywood diet' which was popularized as '10 days 10 pounds off diet'.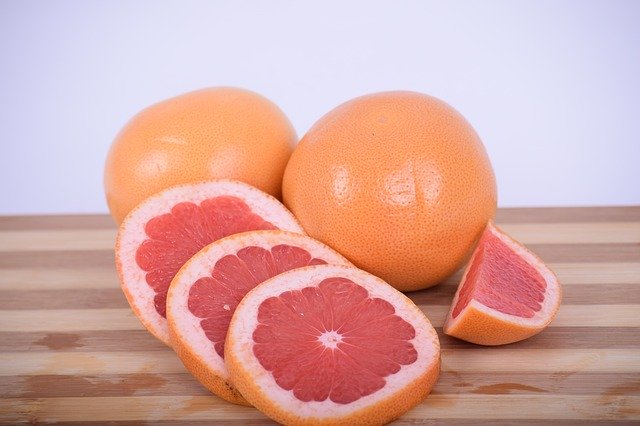 The grapefruit diet is an extremely low-carb diet which propagates consuming meals made up of grapefruit with aired with food with high dietary fat as well as meat eggs and protein-rich foods. After a follow up of 10 to 12 days there is resting of two days when the practitioner does not follow the diet and instead prepare the body to get back to its normal dose of nutrition.
Read further to know how grapefruit diet is helpful as a fat-burning as claimed by many.
Do and Don'ts of the Grapefruit Diet
Grapefruit is included in most of the versions of this diet, with every meal.
Additionally, It Involves:
ü Cutting back on sugar and carbs intake inclusive of rice, potatoes, and pasta
ü Eat grapefruit and grapefruit juice before and with every meal
ü Eating food which is high in protein, fat and/or cholesterol Including eggs, pork And red meat
ü Eliminate the consumption of food like celery and white onion
ü This diet has to be accompanied with at least eight glasses of water every day along with one cup of coffee daily.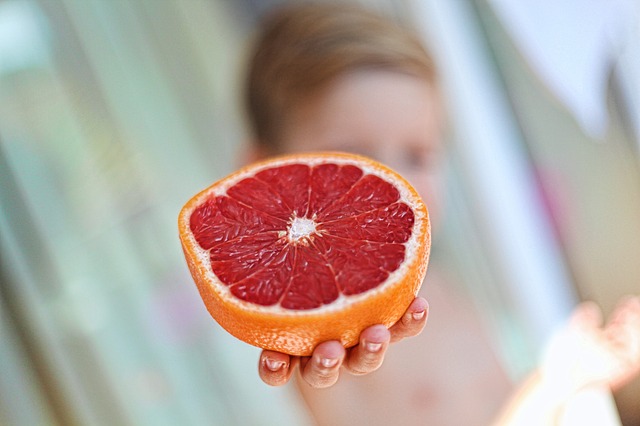 Above listed diet is considered as the classic version. But even the modern version recommends the same diet but cut on calories sometimes as low as 800 calories per day.
Depending upon the version you choose to follow, the Grapefruit diet can curb carbs and rich on high fat, high cholesterol food. Or it may cut calories drastically (read as a ten-day grapefruit diet with a strict meal plan delivering only 800 to 1000 calories to the body per day).
Some grapefruit diet followers prefer eating grapefruit at & before every meal accompanied by whatever they feel like eating otherwise.
The classic version of the diet combined foods with fat-burning effects for instance bacon with salad.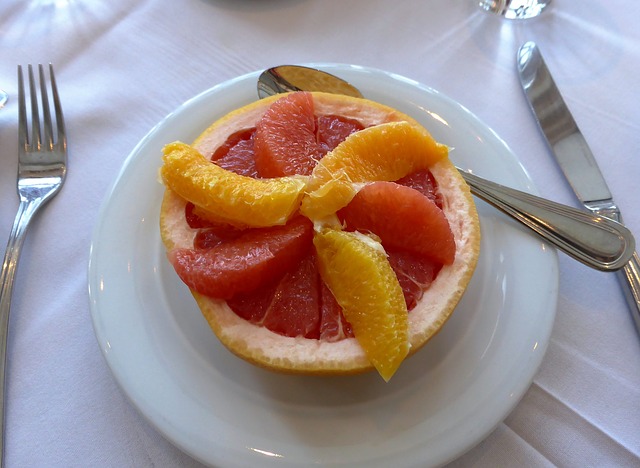 Grapefruit Diet for Weight Loss
A classic grapefruit diet breakfast allowed bacon and boiled or scrambled eggs with no salty or fried food allowed for 10 days. Healthy fat consumption is encouraged but with restrictions on caffeine. Besides staying hydrated throughout the day, consumption of all kinds of meats except red meats and low-fat dairy products are allowed in this diet.
For the weight loss purpose, some fruits and vegetables are allowed like kale, spinach, lettuce, broccoli, negative-calorie vegetables like carrots, cucumbers, red and white onions, and bell peppers. While starchy veggies like potatoes, sweet potatoes, cauliflower, bottle gourd etc are restricted in this diet.
Amongst the nuts only cashews are not allowed in this diet. And, amongst the oils and fats, vegetable oil, canola oil, butter, and margarine are also banned.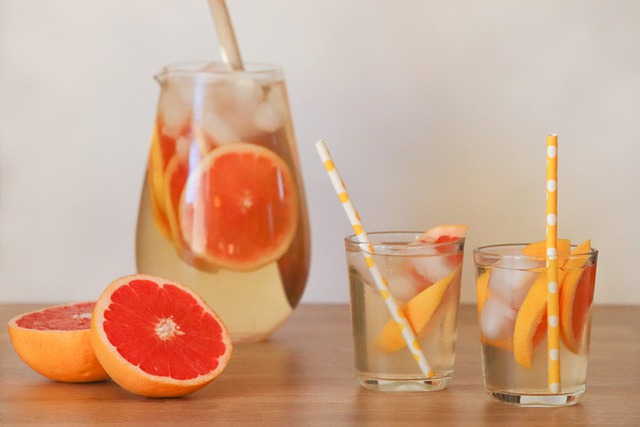 Pros and Cons of Grapefruit Diet
The effectiveness of this diet for weight loss is not doubted as it cuts backs drastically on the consumption of carbohydrates. In the absence of carbs, our body starts burning fat to produce energy, which results in desired weight loss within the expected time. Also, eliminating processed grains and processed sugars from your diet and altering them with low-calorie vegetables and fruits detoxify your body. It also helps reduce inflammation.
But following this diet, in the long run, is not sustainable for weight stability. Once you get back to your normal eating habits, you will gain weight. Moreover

, eliminating carbohydrates from your diet increases the risk of low blood sugar and unstable blood pressure issues.
The biggest advantage of this diet is you need to shop a lot of grapefruit but there is no preparation needed for the follow-up.
Author:
Editor